The Kazantip Republic Presents Nikola Frantzevich Movie Studio
The Кazantipian Movie Studio n.a. Nikola Frantsevich was founded in 2010 as the embodiment of long-lasting cinematographic ambitions of the Republic. Not that the Republic had longed to become a new Bollywood, but it would have been silly and thriftless not to use the richness of nature and the brightness of human recourses. Besides, we've always wanted to compete seriously with the once-over-lightly view of visiting TV workers or broadcasters and to reveal the true inner identity of Kazantip, the way it has been rarely seen – in moments of setting up and dismantling, out of the hustle and bustle of the main summer event – private and contemplative.
The Studio was named after a member of staff, the honored freak, one of the project faces and perhaps, the most distinguished actor in the history of Kazantipian Cinema — a native of Popovka, now deceased, Nikola Frantsevich.
In one year of formal existence have been filmed (and still being filmed):
– A series of shorties 'Sometimes 2' – president's monologues on deep meanings of seemingly simple things and Kazantip from within.
– A series of musicals featured Ukrainian dance troupe D'arts.
– A series of video-performances featured Nastya Demich's Freak Cabaret.
– A series of interview with the key organisers of Kazantip Project.
– A series of interview with international artists performed at Kazantip.
– Large amount of footage from the main events, national holidays and traditions.
And much, much more exclusive videos.
The movie studio possesses up to date technical equipment for the best quality in video production. A part of filmed footage is publicly available and being used by all kinds of TV companies, camera cews and artists for their own creative purposes.
We can't fail to mention a small, but capable team of professionals headed by the chief moviemaker of the Project – the president Nikita Marshunok. Trying hand at short form, the movie studio means to achieve the strategic goal — a feature film. Currently, the studio is holding auditions for the creative resources data bank to make this huge, full-length dream come true. The Movie Studio n.a. Nikola Frantsevich is looking forward to cooperation with camera crews, actors, screenwriters and others interested in filmmaking who possess skills, talents, and capabilities.
Logo and t-shirt 'Go out of the frame'
'Props' stickers
Kazantip Republic's movie studio had literally begun 10 years ago from tiny hand-made videos starring Nikola Frantzevich, an elderly man who was a general worker at the festival for many years. He demonstrated such a huge talent as a movie actor and a performer, that it made him a superstar of the infant kazantipian cinematography and a face of multiple promo campaigns since 2003. To name the Film Studio in his honour was the least that we can do to thank Nikola Frantzevich for joy and inspiration.
Kazantip Film Studio Showreel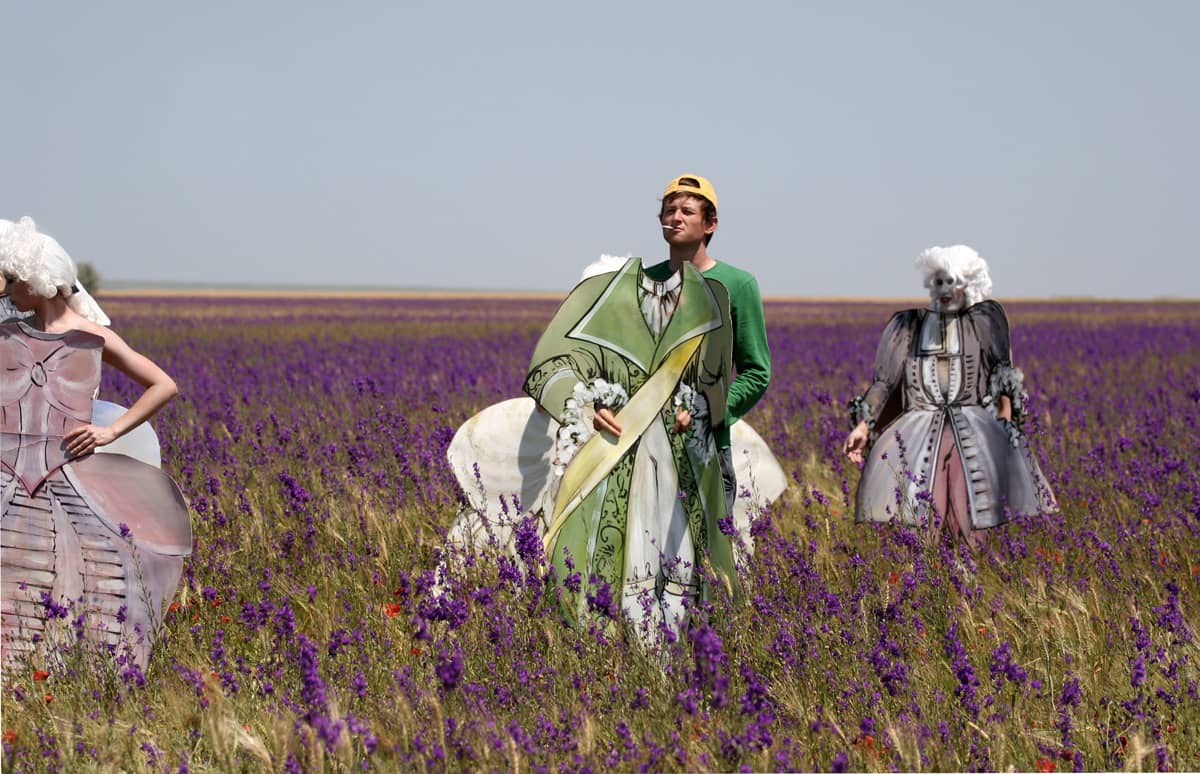 'Violetly', backstage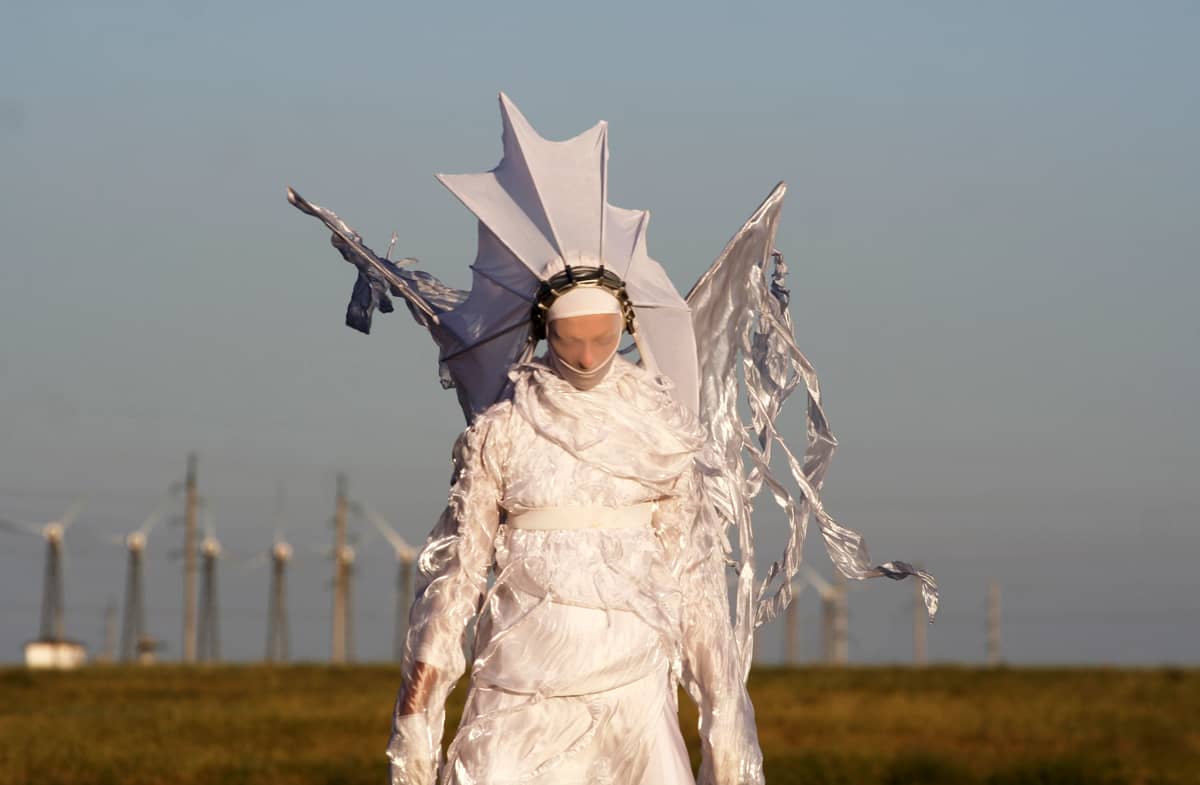 Credits:
Oleksandr Demianenko — director, camera, cut, sound, postproduction.
Natasha Kto Nado — scripts, copywriting, 1st AD, director, sound director.
Mara Fauque — design, backstage photo, 1st AD.
Nikita Marshunok — director, actor, general producer.
Dmitry Oparin, Elgar Yusupov, Maksim Melnik, Andrew Reva — camera.
D'Arts Ballet, Freak Cabaret — actors, dancers.