Hitomi Shop, a Ukrainian online store of Asian care cosmetics, decided to celebrate its 6th anniversary and entering the European market with rebranding. Hitomi is made by and for beauty geeks, it's all about scientific approach, love to chemistry and meticulous selection of products. Its ideology is 'skin is just skin, the country of manufactoring is of no matter — ingridients are.' So the new logo should radiate all that, be simple, clean and minimalistic, and stay away from Asian and luxury cosmetics cliches — like pink, gold and hieroglyphs. The task was to create a fresh professional look of the brand, either offering the worthy alternative to the old logo or keeping some key elements of it.
The old logo was created spontaneously, having borrowed the kitten-shaped mirror as a mascot from one of presented products. We found the symbol cute, well-recognizible and worthy sticking to, so we just slightly scaled it up and built the whole composition around it. The option with a mirror substituting 'O' has won.
For the entire brand ID we used the minimalistic, but multi-faced font Montseratt from Google Fonts family. For the logo itself it was customized a tad — we have raised the horizontal dash of the letter T.
Montseratt font
Business card
Another element of the brand ID is colored 'swatches', meant to visualize the slogan 'Your instant beautifier' and the idea of beautifying in a single touch. For the series of product watermarks we used different shapes of swatches and different colors of the pastel pallette the client prefers. In case of business cards we advised to use shiny lacquer for the swatch spot, to emphasize the visual effect of moisture.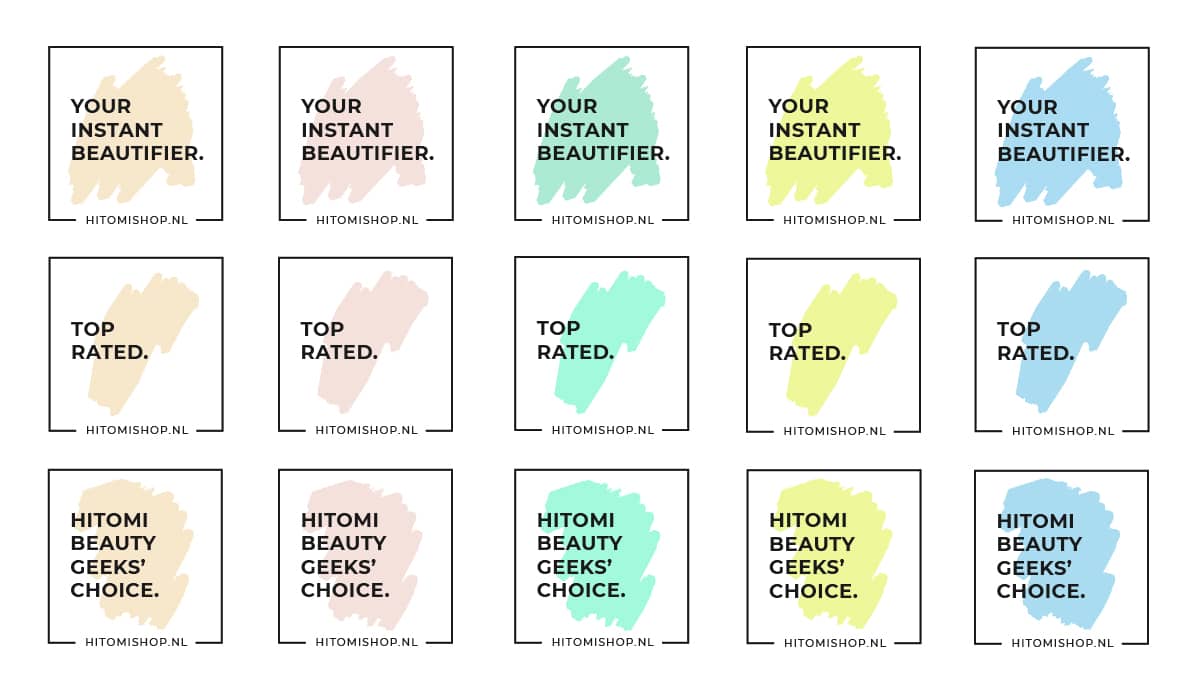 Products online watermarks
Mailing template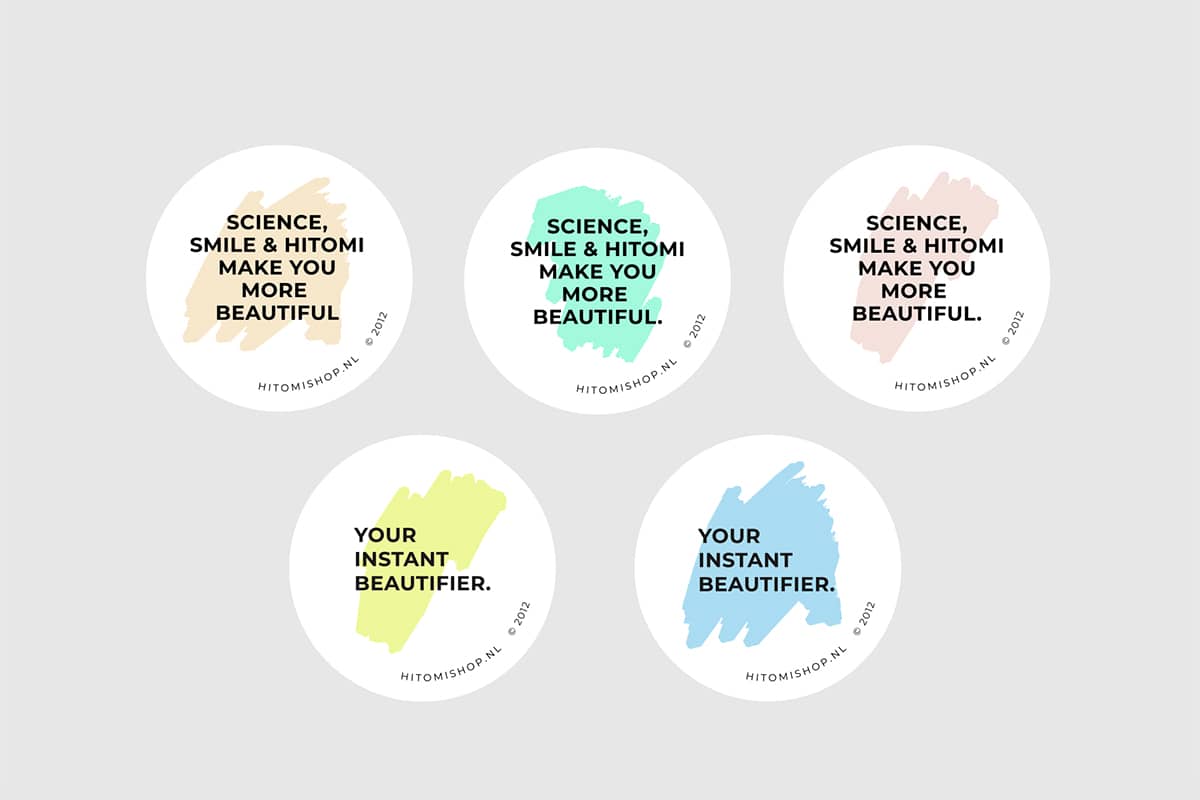 Stickers for packaging
Branded scotch tape for packaging
Branded paper bags

A tiny detail to animate the brand's motto: Science, smile & Hitomi make you more beautiful : )