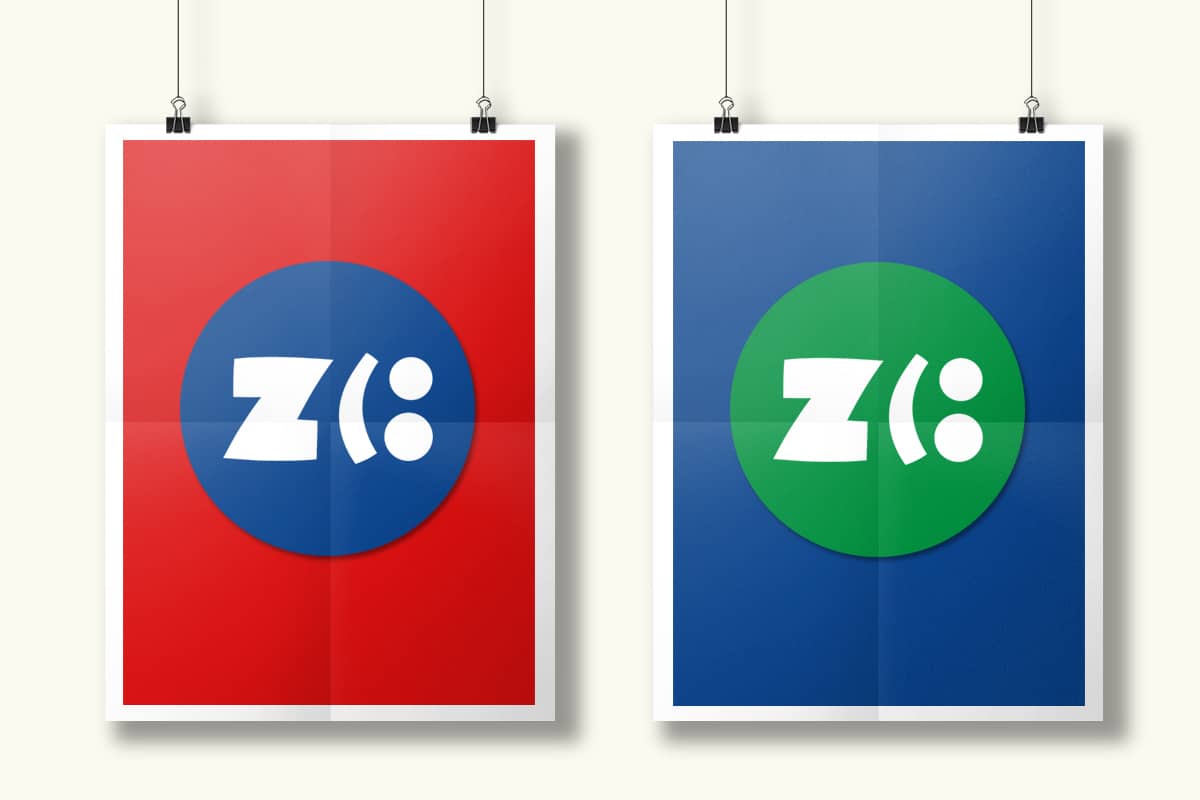 Logo
Stickers
Viza, a plastic multi-pass
Kazantip 2010. Mental Asylum
The main theme of the season 2010 was a self-ironic idea of our own abnormally. While for its citizens Kazantip Republic was a perfect alternative realm with fair and kind rules, for the rest of the world it seemed to be a grand illusion or even 'delusion', and those who believed in it were crazy cuckoos. But okay, may the world consider us insane — we don't mind and are going to be the first ones to mock ourselves and call this inexistent state a mental asylum. In a sense it is.
This clinical theme and related memes — straitjackets, white coats, cuckoo's houses, etc — were used in all marketing communications. An eponymous online multiplayer game was launched on the official site, where every registered user had to undergo funny tests, figure out their imaginary diagnosis and in the end  get an appointment card to the mental asylum (Kazantip Republic) from a head physician (The President). Since a game has always been one of the most successful forms of communications in Kazantip's marketing strategy and its audience was already experienced and prepared, thousands of people (more than 17K) had played the game, so memes sown in winter sprouted lavishly in spring and resulted in a massive clinical flashmob at traditional Kazantipian Mayday demonstration.
By the summer the idea got viral, the core audience of the project got deeply involved in the context generating now memes, jokes and other creative content themselves; supporting the concept by costumes and transparants and turning a common music festival into a funny asylum for the creative crazies.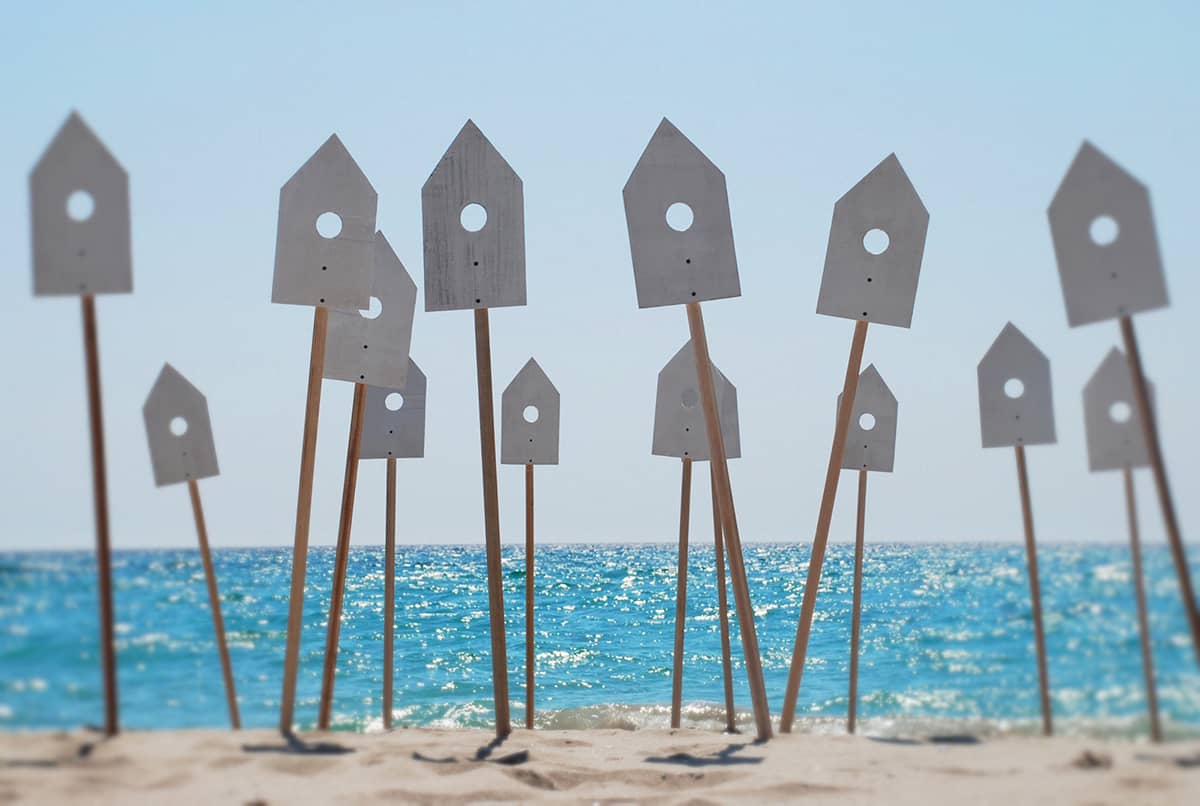 A cuckoo's nesting box as one of the symbols of Kazantip Mental Institution
Installations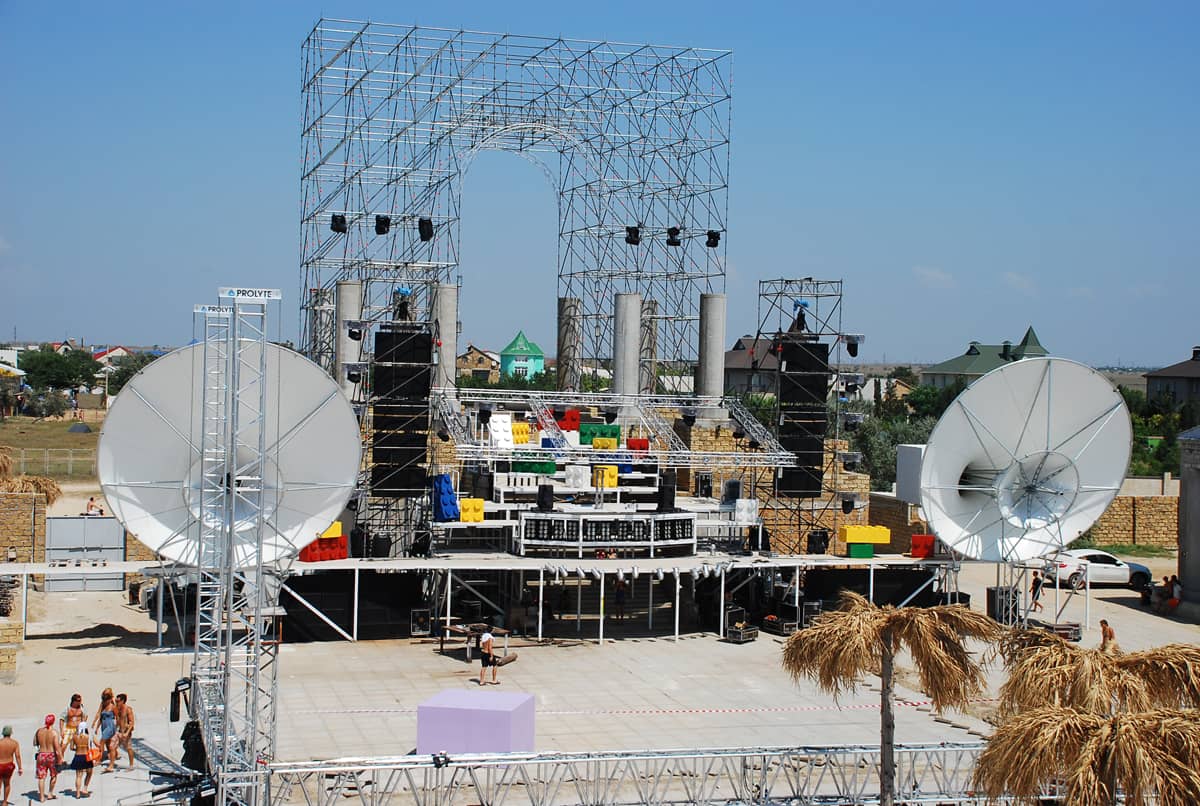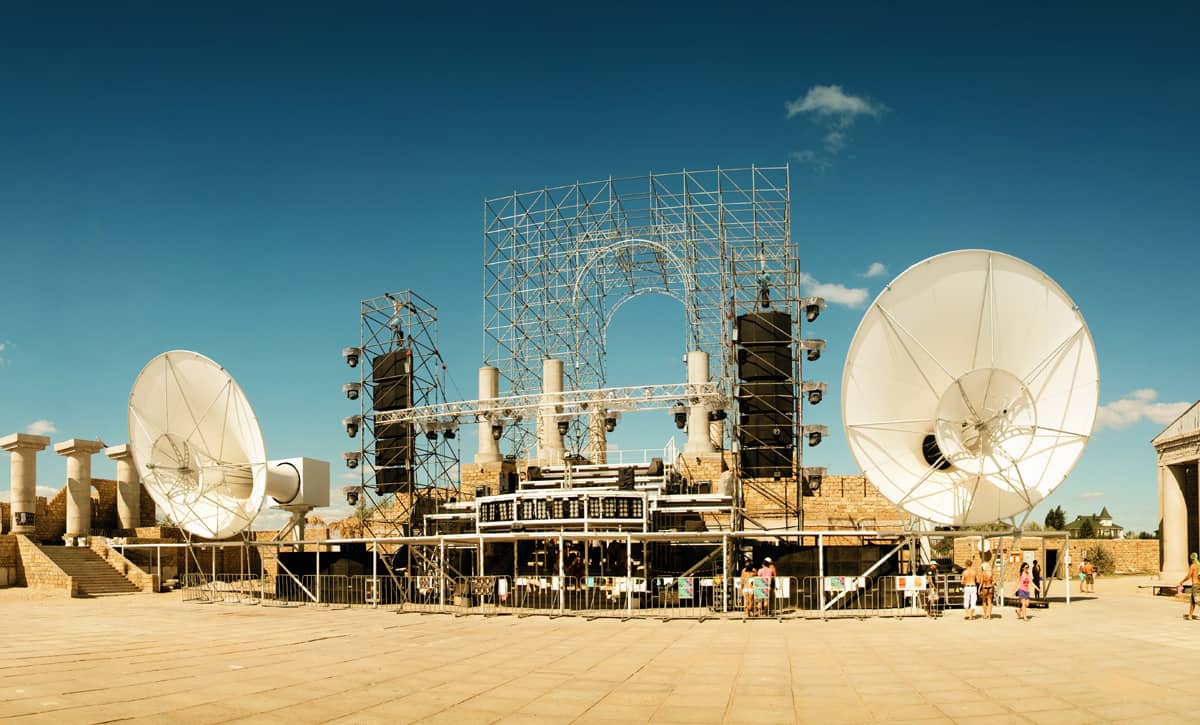 Main Stage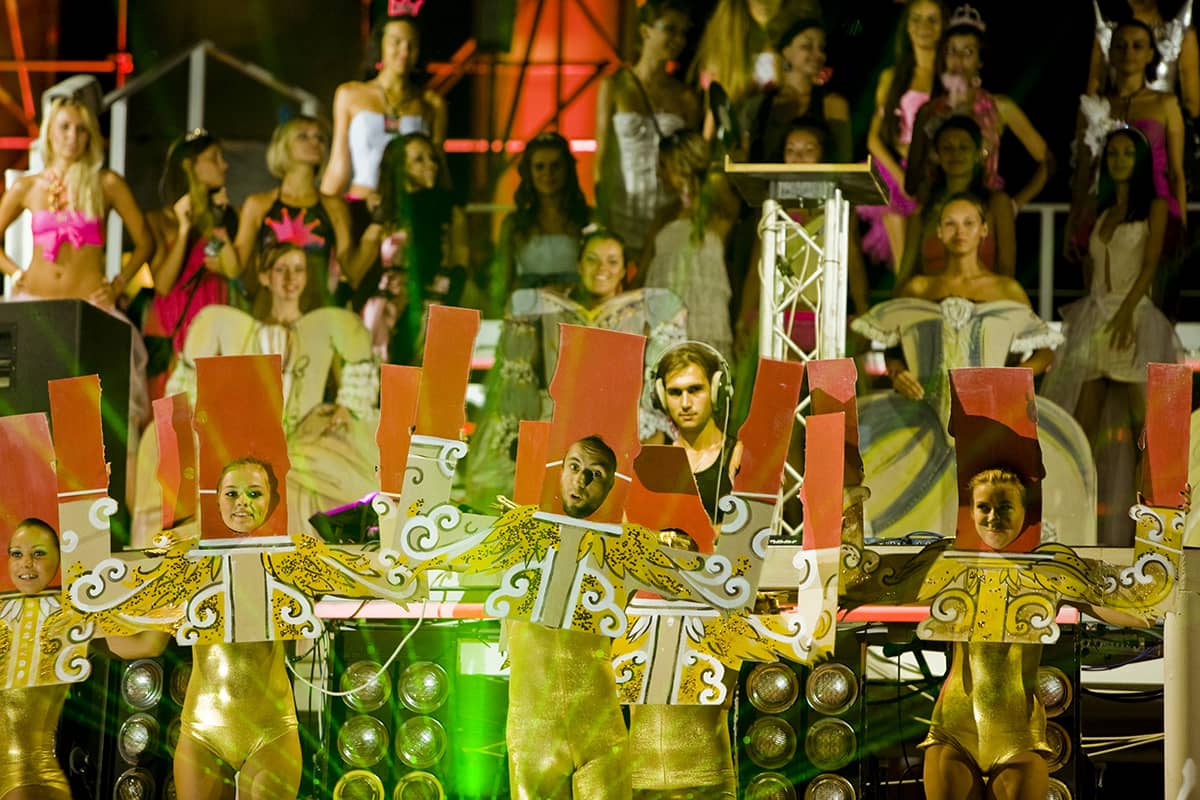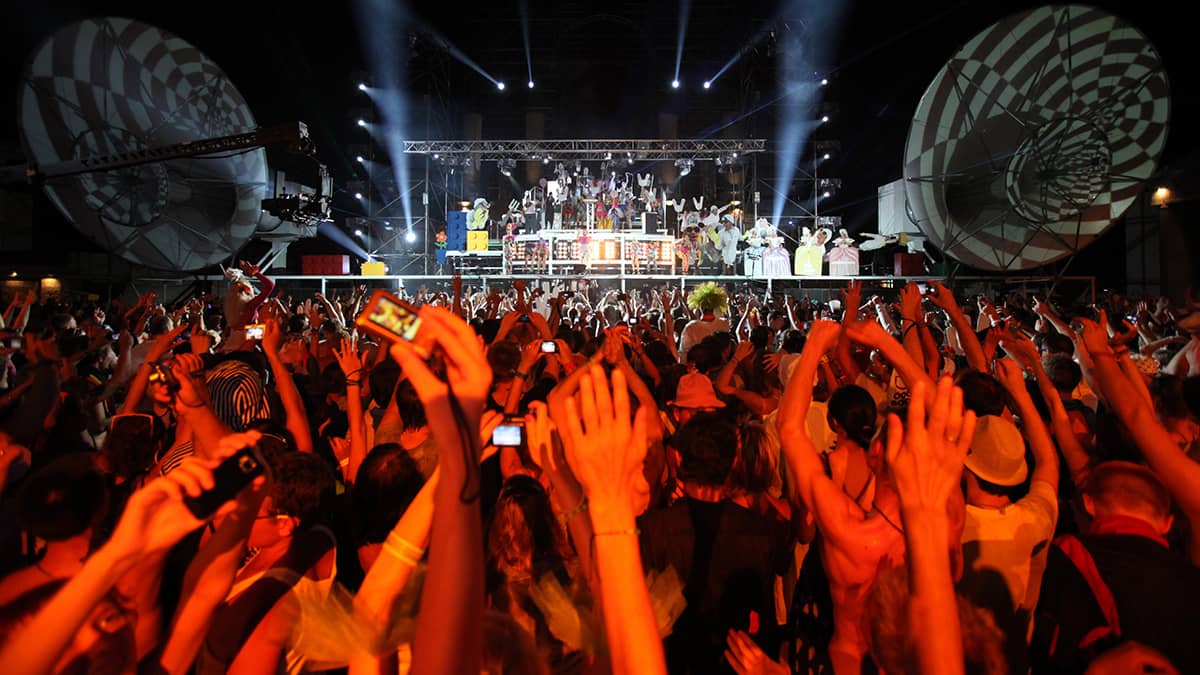 The Grand Opening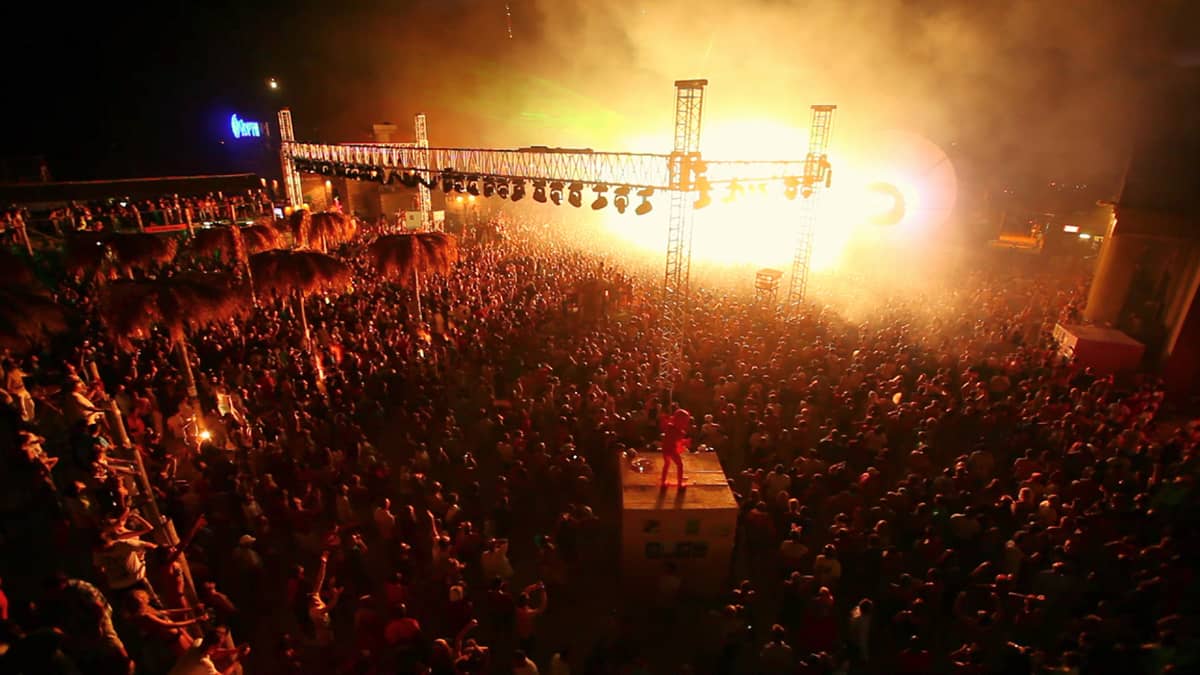 The World That Couldn't Be There. And Yet It Is 
Once, sooner or later, you gotta see
There's no chance to change the world around you,
And when all illusions are ruined
There comes a time to build
The one, the very same Grand Illusion
So you can make your own world —
The world of everything that couldn't be there:
There will be a little more love in this world,
Laws will have a little more wisdom,
And all people will be a little more gentle,
A little more free and a little more happy…
Perhaps, there will be no perfection in this world as well –
That's all well. At least it will be full of music,
it will be full of  light.
The Kazantip Republic.
The world that couldn't be there.
And yet it is.
The Grand Openning: And Yet It Is (clinical remix)
If all thro' your life you've been told
'what a psycho you are!'
and if failed to prove 'em wrong,
you can set out to build your own clinic —
for the same psychos as you are.
You can lay down your own rules in there —
the rules that do not work in the normal world,
like painting old suitcases yellow,
wearing pants with the inscription 'happish'
or wearing no pants at all;
pretending you are a princess; playing lego,
even if you're well over thirty;
taking the lift to Mars, and all that jazz.
Perhaps, there will be no perfection
in your asylum either — never mind.
But whose who called you psycho
are now your own patients!
The Kazantip Republic.
Thought I was a psycho?
The likes of us are now
a complete clinic!
The Opening Ceremony
While we were busy playing in our huge sandbox making the 18th Kazantip, Ibiza DJ Awards have decided to award us as THE BEST INTERNATIONAL FESTIVAL on the planet Earth. Must say, it was pretty surprising and unexpected. Perhaps they didn't read our history or The Constitution and had no idea that we are not a festival, but it's okay. In the eyes of normal people we may look like this. Anyway, we are very flattered — sure, that green cryptonite abstract little thing is as valuable as Grammy in the DJs' Universe. And if we were a festival, we definitely would be the best one. You think we are a bit too much too self-confident? Maybe, maybe…
Credits:
Natasha Kto Nado — copywriting, creative director, pr and marketing communications.
Mara Fauque — design, web-design, visual solutions, photo, content moderating, art directing,1st AD. Oleksandr Demianenko — directing, camera, cut, sound, postproduction, movie fest producer.
Maxim Bobrov — programming and system administrating.
Andrew Kozelkov & Show Birzha — sound & light equipment, technical conduct.
Nikolay, Daria and Katerina Boychenko & D'Arts Ballet — dance support, performances.
Eugeny Electrolux, Nastya Demich — performance, dance support.
Vladimir Ermolov and Verteco — tent constructions, stages.
Peter Shvets-Shevchenko — the venue producer.
Michael Cherskiy — lineup, booking, music department.
Flura.Net — the venue design and installations.
Nikita Marshunok — general producer.
Nikolay Karpov — financial director.
Andrey Filinov — execturive producer.
Maria Karpova — senior accountant.
Elgar Yusupov — camera, sound producing.
Dmitry Oparin, Maksim Melnik — camera.
Vadim Epstein — VJ-ing, video-support.
Andrew Goshva — PR and marketing.