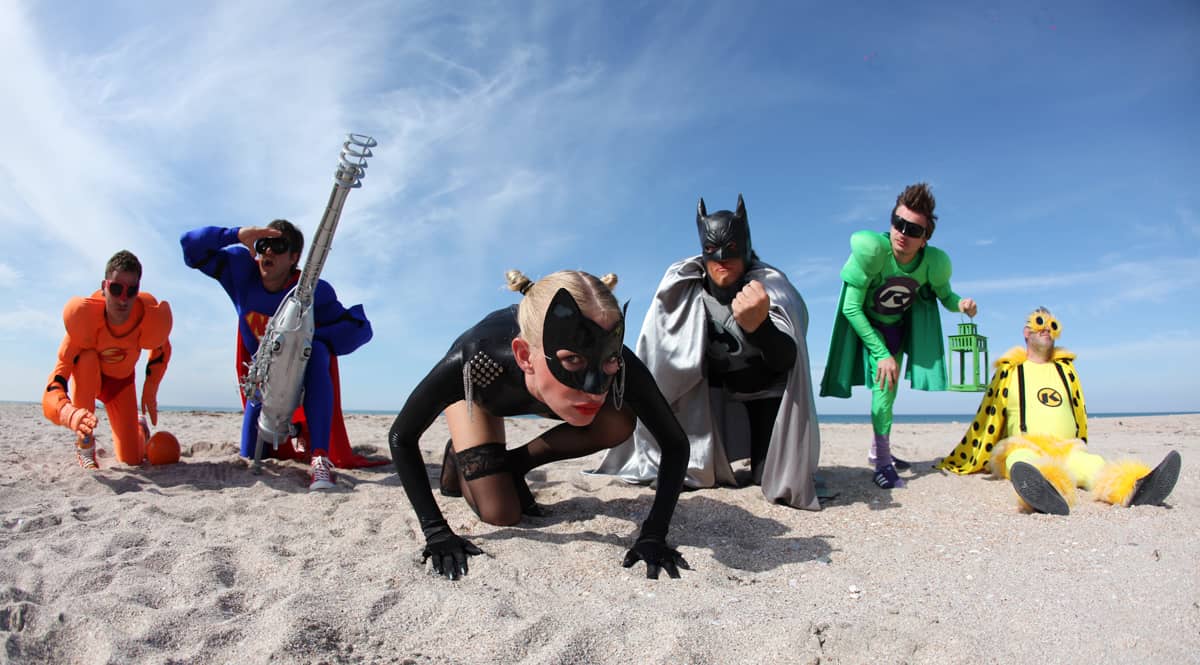 After stunning success of Something Of An Anthem in the previous year, Government Garage Band decided to repeat it and create another Official Anthem Video. The concept chosen for that epic in its absurdism project was super-heroic and supernatural origin of The Kazantip's Government. The story originates in another brand legend, 'Faith in Miracles', which had been an official religion of the Kazantip Republic for years. The patron saints in this 'confession' were presented by different wizards and superheroes having the ability to fly. So the video for the official something-of-an-anthem 2012 and the Grand Opening used exactly this topic — in the trademark self-ironic, if not say banter-ish, aesthetic.
No actors — only members of the organising committee
–
Credits:
Oleksandr Demianenko — directing, camera, cut, sound, movie fest curator.
Mara Fauque — design, photo, art-directing.
Sergey Pertsev — 'Nuhujase', video production, line producer.
Nikita Marshunok — creative director, general producer.
Artem Harchenko — 'Nuhujase', music, sound producing.
Maksim Melnik, Andrew Reva — camera.
Sergey Vinnik — gaffer.
Starring: Mara Fauque, Andrew Kozelkov, Maxim Bobrov, Yury Marychev, Nikita Marshunok, Artem Harchenko.