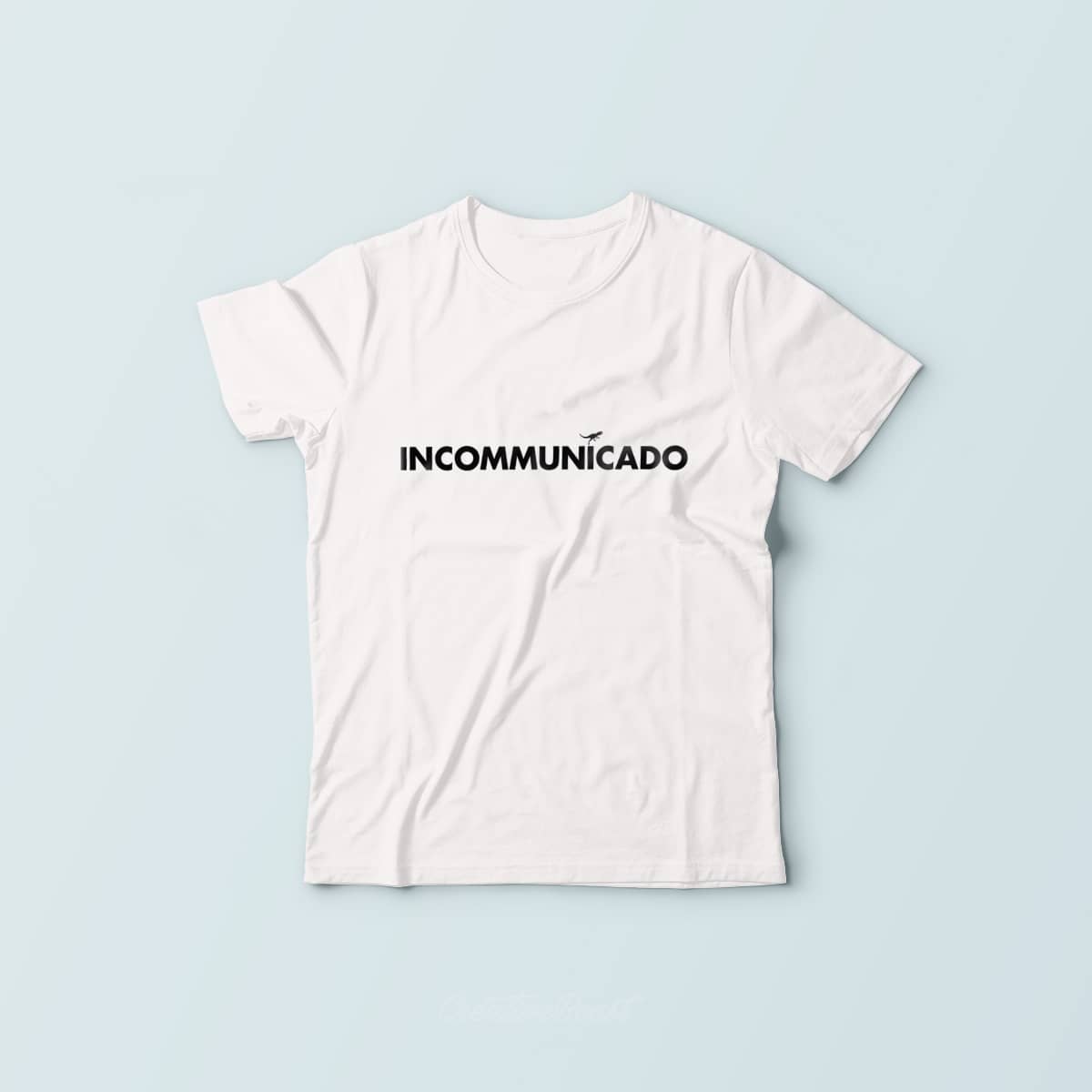 (Adverb, adjective) When you spend а weekend on an island with no Internet and roaming, or when you work on something and switch your phone and wifi off not to talk to anyone for a while, you are incommunicado. We created this t-shirt for one amazing guy who has the habit of hiding from people periodically, biking in the mountains of Montenegro and reading tons of books. The idea was that he would wear it on the eve, letting people know he's going into the hermit mode. If you also practice such detoxes from socializing, this one is for you.
Shipping is not included in the offer price.
In order to buy the t-shirt, please, contact us, having mentioned a desirable size or/and your measurements.