Marked the 100th day of war with series of posters mocking Putin. The idea of a creative communication was developed for a book dedicated to unsuccessful Tinder experience '69 Bad Dates', and presented on February 23d, but then was put away due to the obvious reason. But in May, the book's author Andriy Meronik decided to get back to it — not for the sake of the book, which is nearly sold out, but rather for the sake of the idea.
And the idea was simple: to de-demonize and mock the crazy dictator who is deadly afraid of being mocked and jumps out of his pants to seem "great & terrifying', meantime he is just ridiculous and pathetic. Another mission of the project was to show, on putin's anti-example, how toxic behavior leads to fails in relationships and self-presentation.
Some of the pictures used in the collages are forbidden in Russian Federation as 'extremist ones'.
Washington Post: "Russia has banned a picture depicting President Vladimir Putin as a potentially gay clown. But the picture was described last week on the Russian government's list of things that constitute "extremism." Item 4071: a picture of a Putin-like person "with eyes and lips made up," captioned with an implicit anti-gay slur, implying "the supposed nonstandard sexual orientation of the president of the Russian Federation."
The Russian based Ukrainian designer of the project whose estimation of the work sounded like 'would be fifteen!» was not about money (but about the sentence term one can get in Russia for that:) will remain anonymous till they are safe.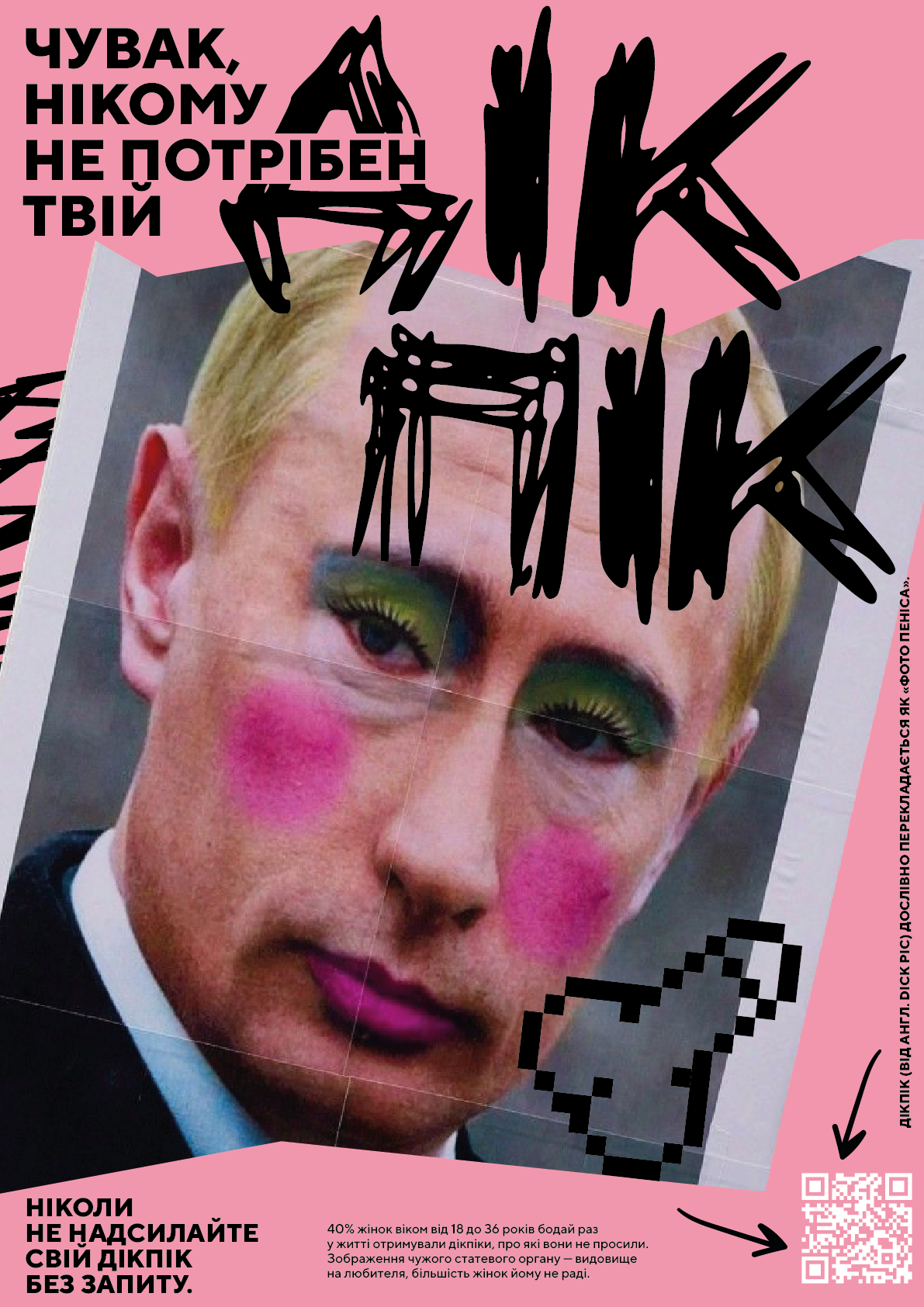 DUDE, NO ONE NEEDS YOUR DICK PIC
Never send your dick pic without request.
40% of females aged form 18 to 36 at least once received a dick pic they didn't asked for. Most of them didn't appreciated that. A stranger's penis' photo is a spectacle for fanciers.
EGOCENTRIC FOCUS BEAUTIFIES NO ONE
The best way to become an outcast is being selfish.
Egoism, self-centeredness, inability to collaborate and communicate nullify all your great qualities and push people away. Most interesting and most appealing people are those who are able to be sincerely interested in others and respect their interests.
UNGROUNDED CLAIMS OF DOMINANCE ARE RIDICULOUS
Petty tyranny is out of trend.
When you claim more than your own, encroach on someone else's territory in relationships, don't respect someone else's subjectivity and impose your will on others without reason, you look like a ridiculous little tyrant.

KEEPING IN TOUCH WITH REALITY IS KEY TO AN ADEQUATE SELF ESTEEM.
Take yourself with a grain of critics, practice self-reflection.
Оverestimated self-esteem without taking the world's feedback into account makes your behavior inaquate and destructive. Over-evaluating oneself and own capabilities nearly always ends up tragically. Developed self-reflection — i.e. the skill of analyzing own motivations, actions and reactions honestly — is an evolutionary adavantage. Evolve or lose!
LOSE WITH DIGNITY
Sometimes you just need to leave.
Especiallly, if you are being hinted about it or told directly. Sometiemes, the best impression you can leave is by getting disappeared timely.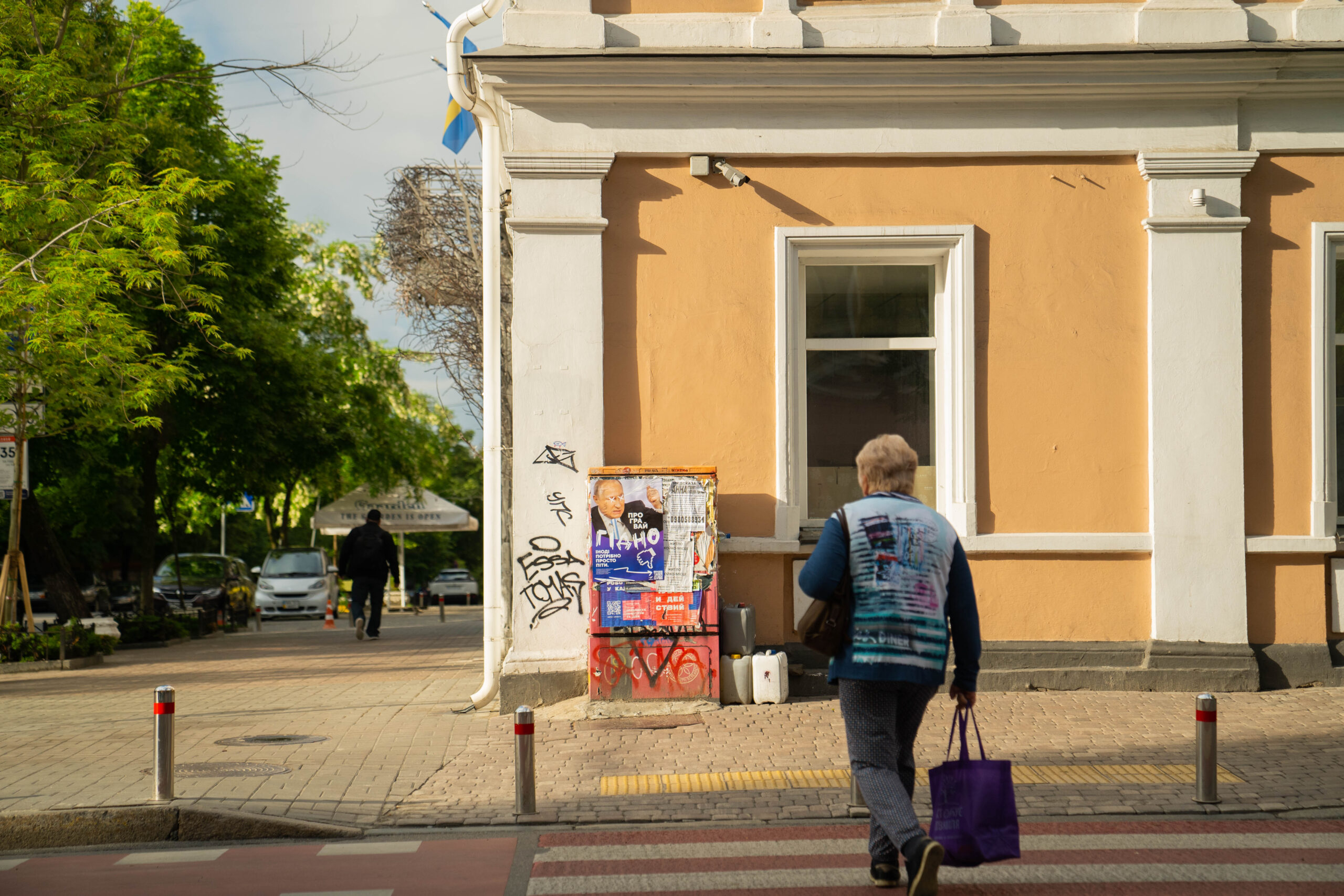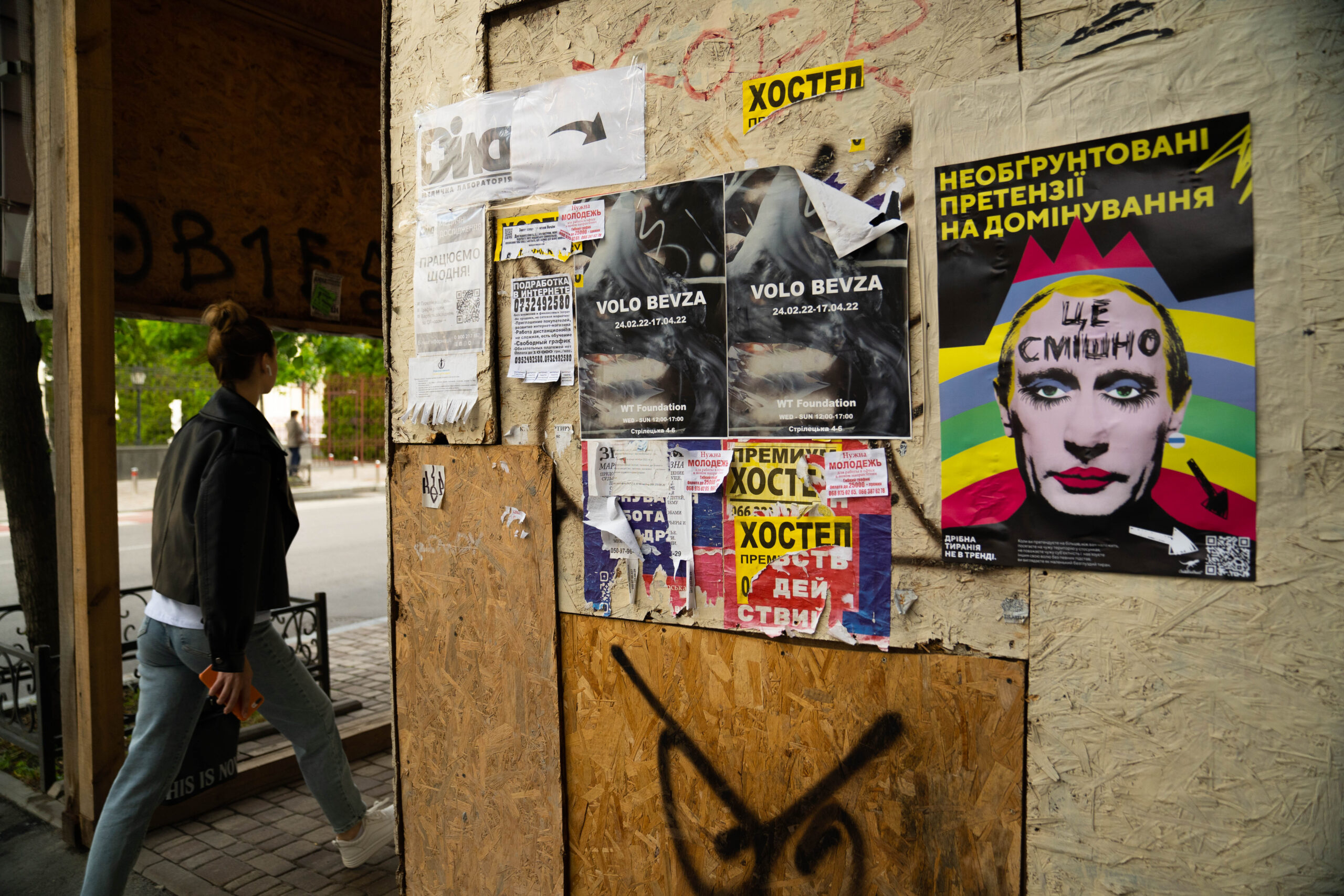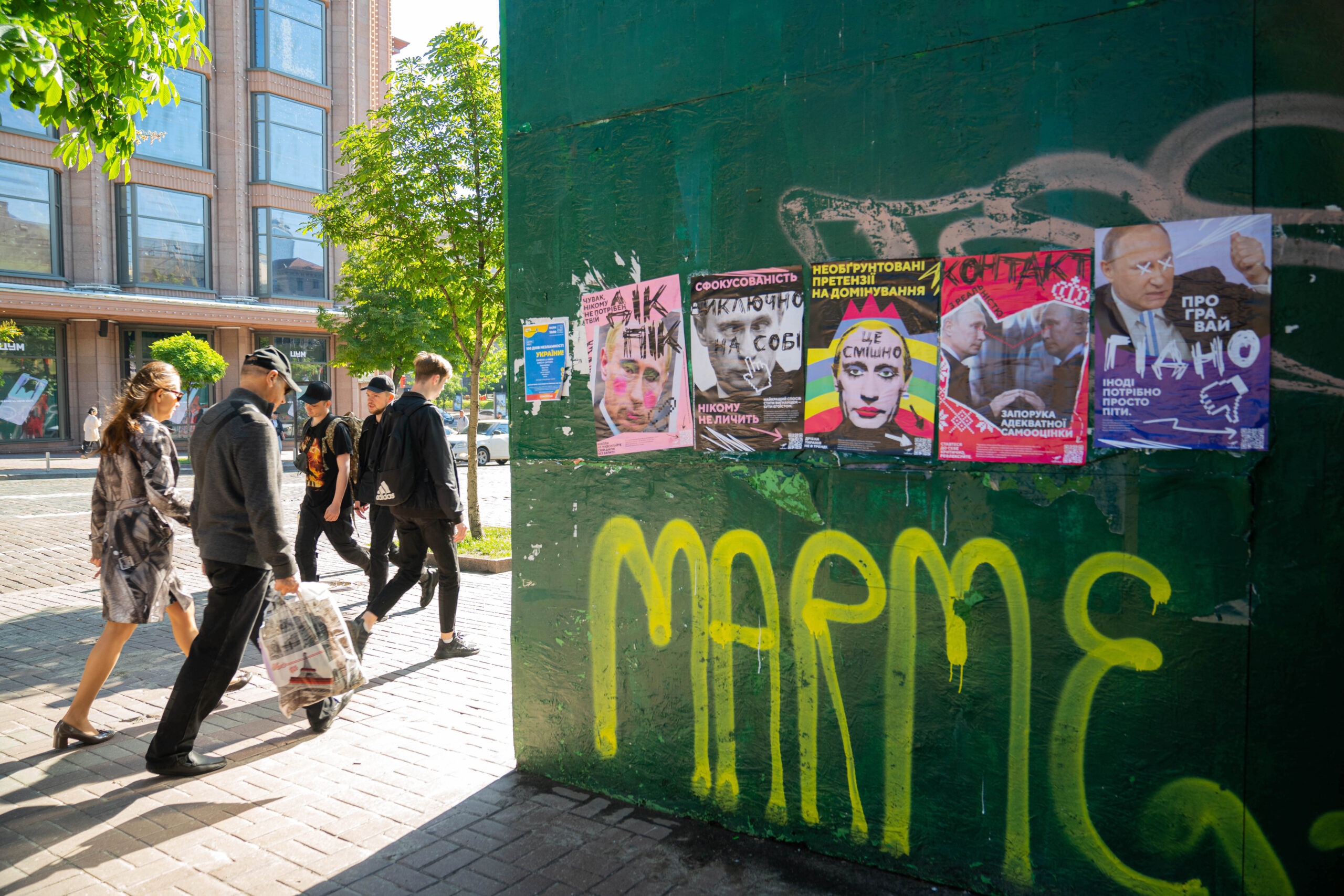 Kyiv, Khreshchatic street
Credits:
PR and Executive Producer: Alyona Lapenko
Creative Director: Kto Nado