The idea behind Connect Ukraine Festival is to create a playground for creative people, to inspire and motivate them to change the world by giving them tools, skills and resources for that. To showcase the best startups and most successful projects of Ukrainian creative industry and get them connected with the foreign colleagues, experts and investors. To spark innovation within Ukraine, to boost the creative sector of national economics, re-evaluate its underrated creative assets and make it attractive to local and international investments.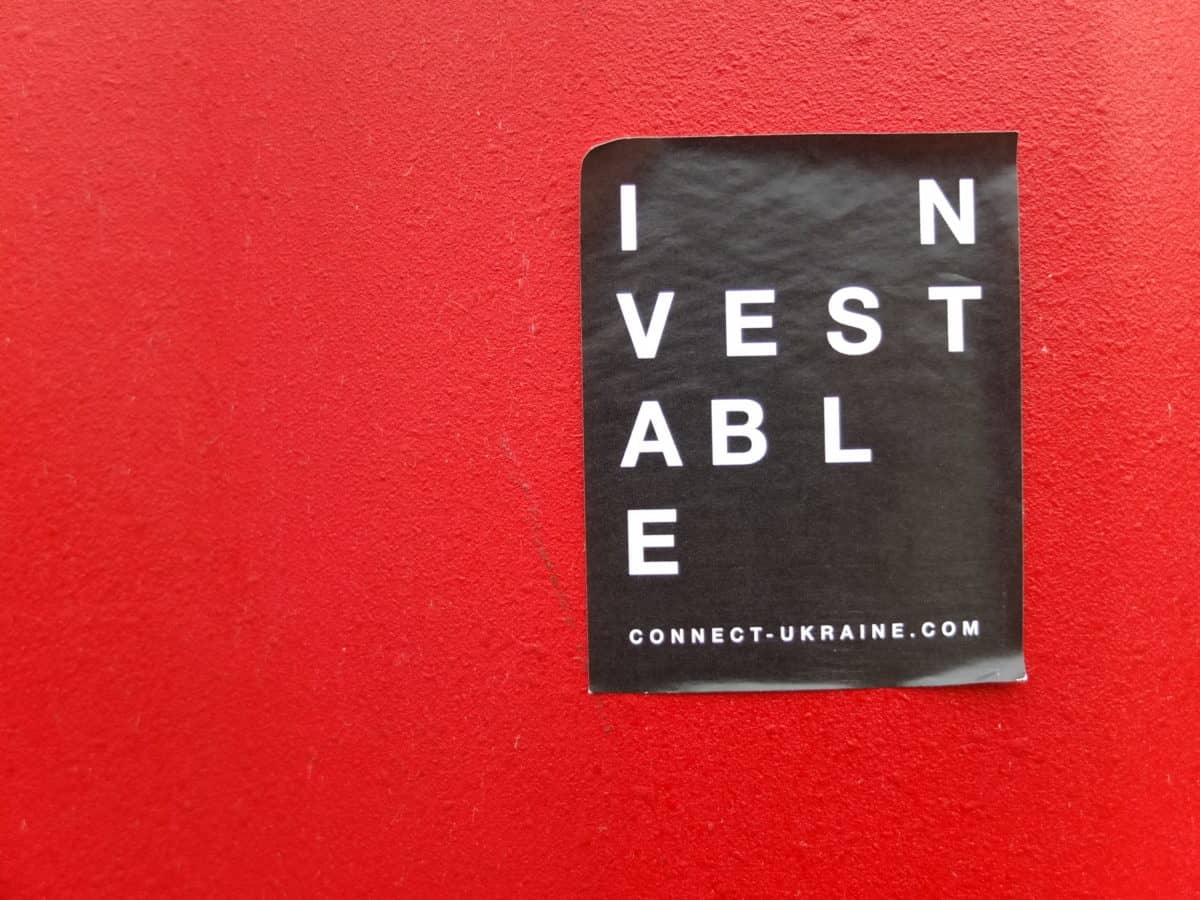 We dealt with a ready name that we didn't find really fitting for a creative festival, so we tried to add a bit of fancy to it. The brand ID is based on figures +380, which is the international phone code of Ukraine. In order to make this visualization of international connexions less transparent, we gave '380' a non-obvious shape—a bit of bizarrity to balance the boring name, which, additionally, obliged us to use the national colors. Another attempt to break the cliche: the logo plays with sophisticated shades of Dark Turquoise and Mustard/Guacamole, visually close to yellow and blue, but not such trivial and overused.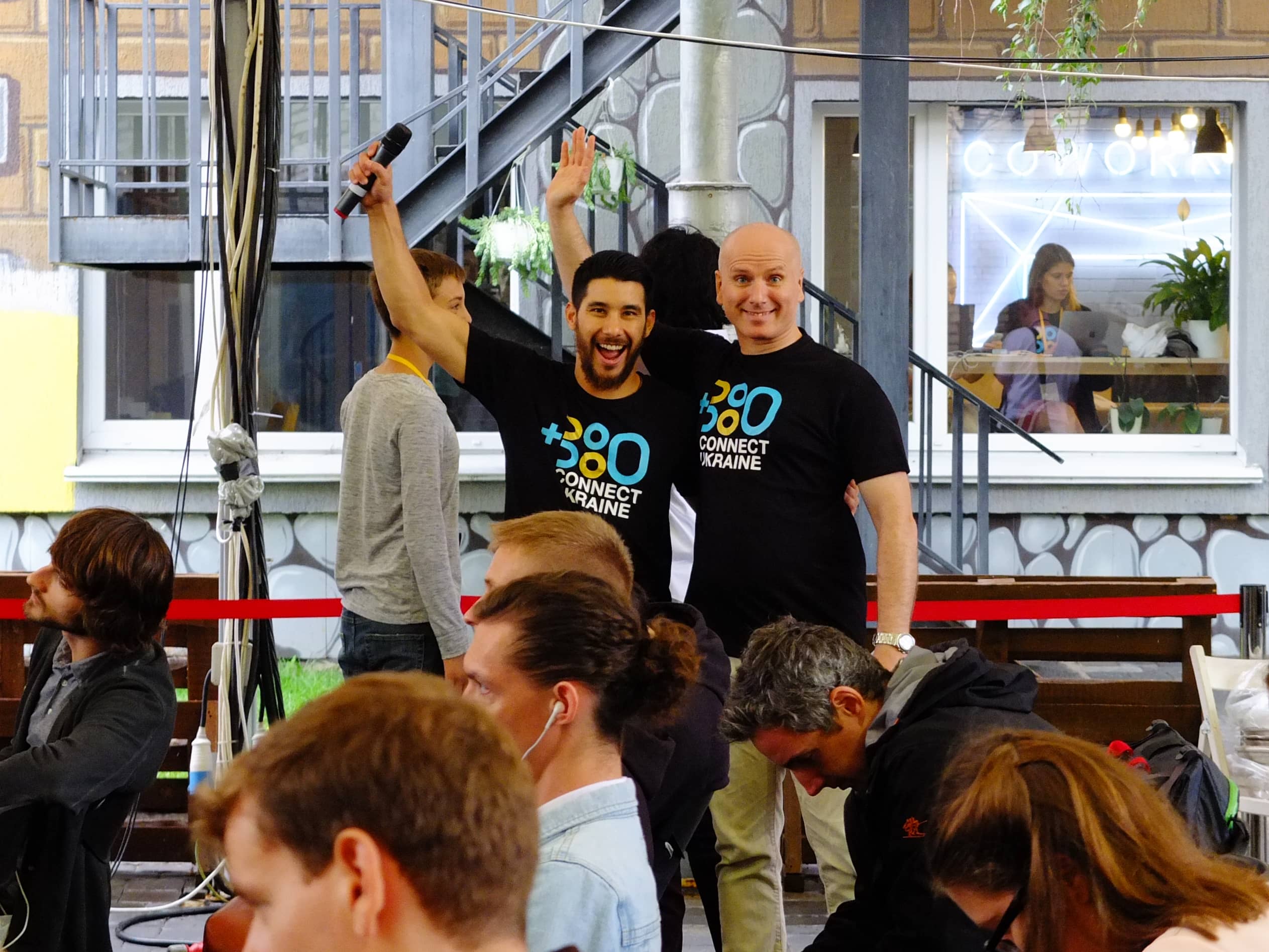 T-shirts
Design for the web site connect-ukraine.com (*developed by KeenEthics)
All the project's visual production is based on the images of neural maps of а brain meant to support the key notion of the project through the chain of associations: creativity as brain activity, studying as forming new neural connections. The title picture of the web-site is the first in-depth mammal brain map made by Allen Institute for Brain Science in 2014 that is a triumph of the human mind itself and also reflects the idea of the festival. Looking highly technologically, at the same time it has a resemblance with traditional Ukrainian embroidery and a night light map. The brain map's colours were used for topic navigation: Education, IT, Art & Entertainment, Social Impact, Lifestyle.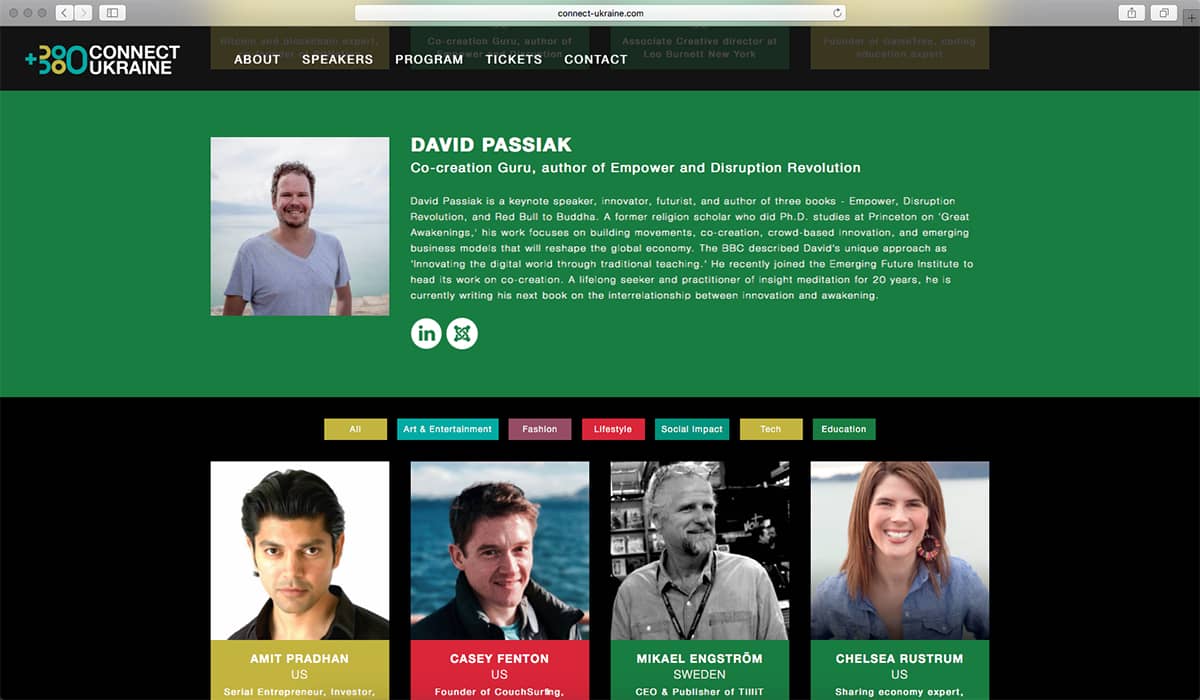 Stickers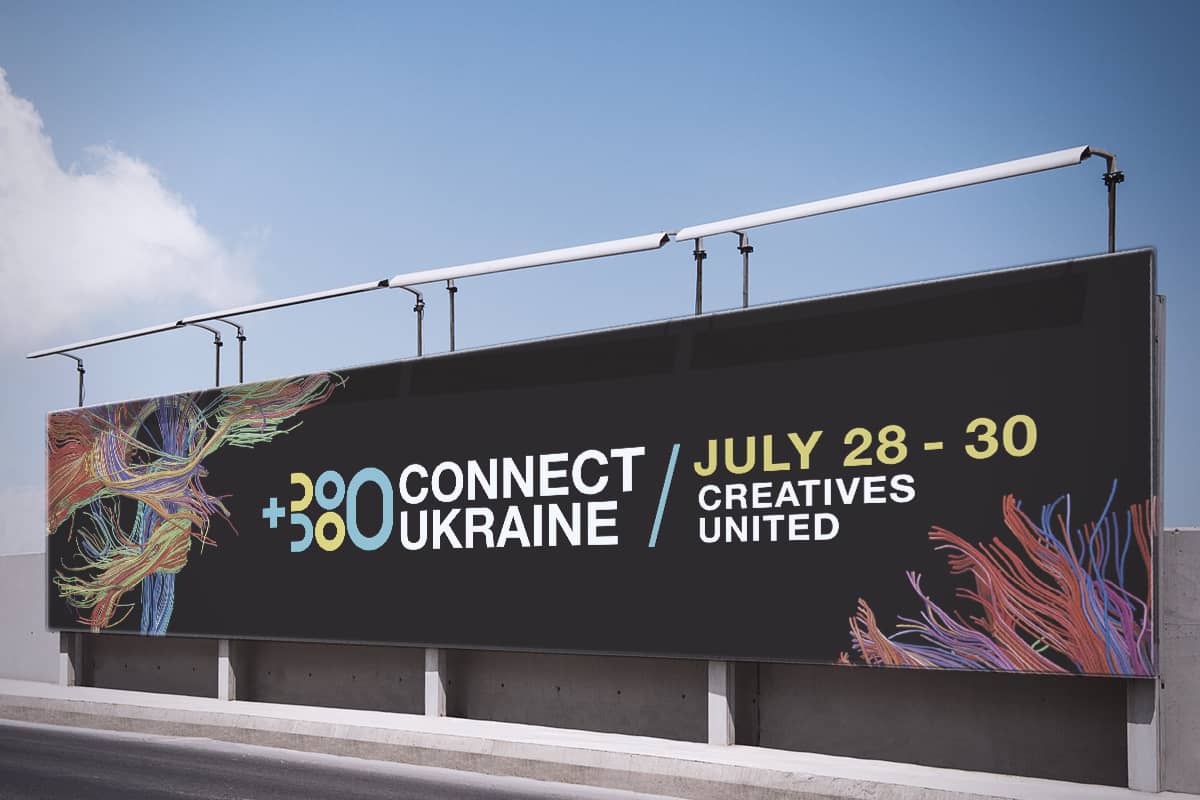 Outdoor
The format of the event: TED-like inspiring talks, panel discussions and co-creation sessions. Topics included virtual and augmented reality, AI and automation, social impact and sustainability, shareable economics, bitcoin and blockchain.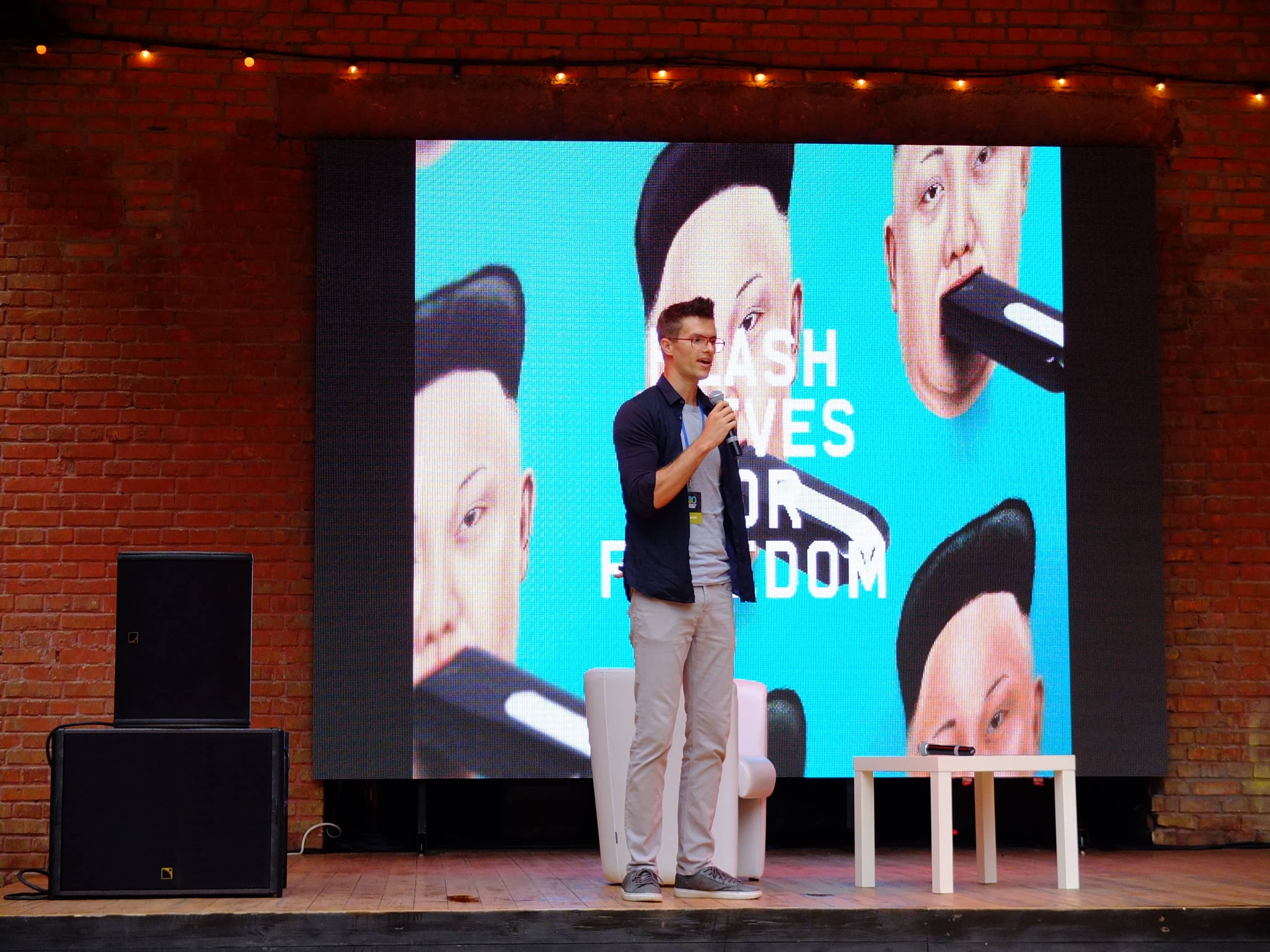 Doug Burnett (US), associative creative director at Leo Burnett Worldwide
David Passiak (US), co-creation guru, author of books 'Empower', 'Disruption Revolution', 'Red Bull to Buddha'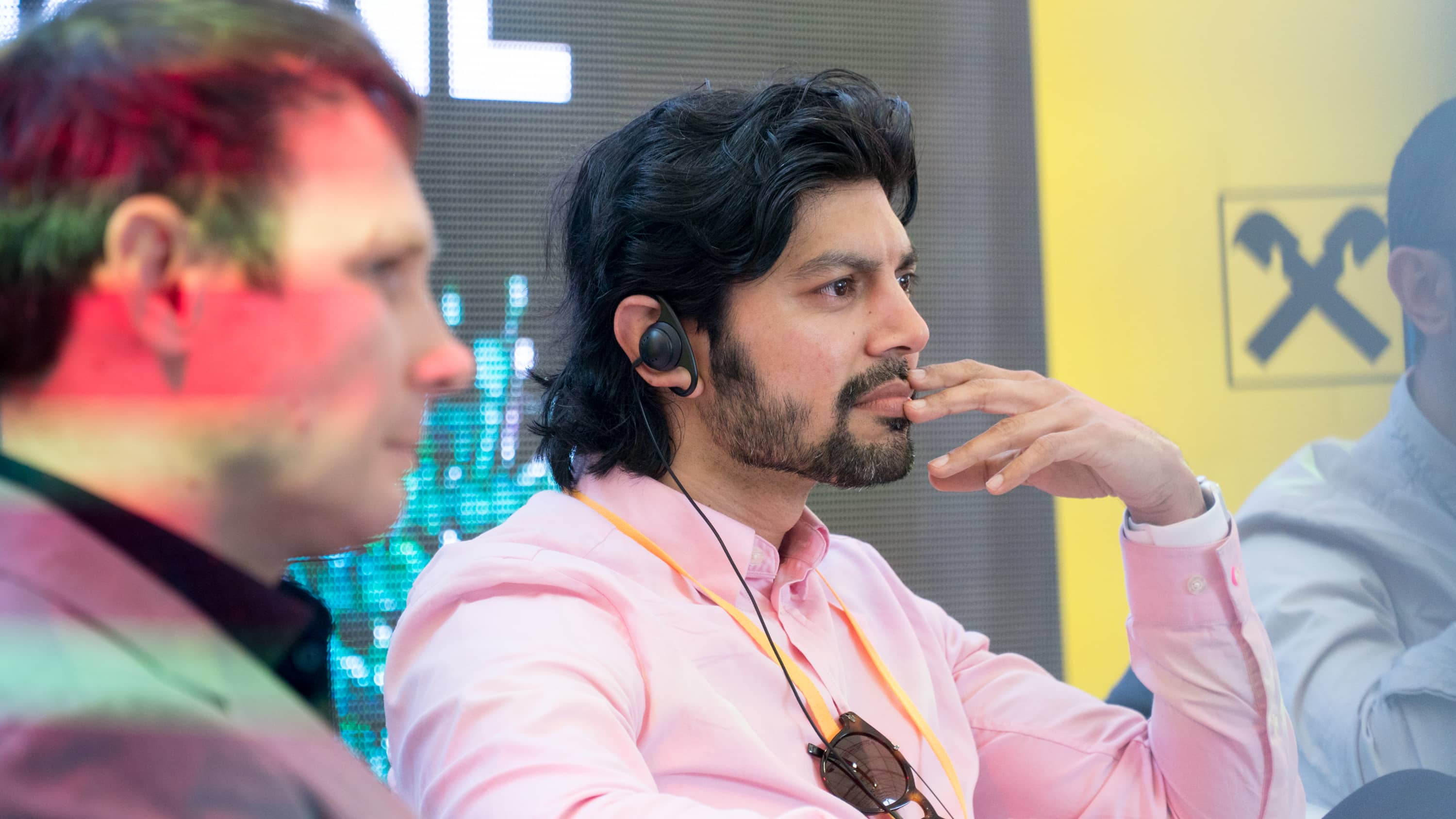 Amit Pradhan (US), AI specialist, Partner at Zero AI Labs
Casey Fenton (US), founder of CouchSurfing, Mastly, Wonder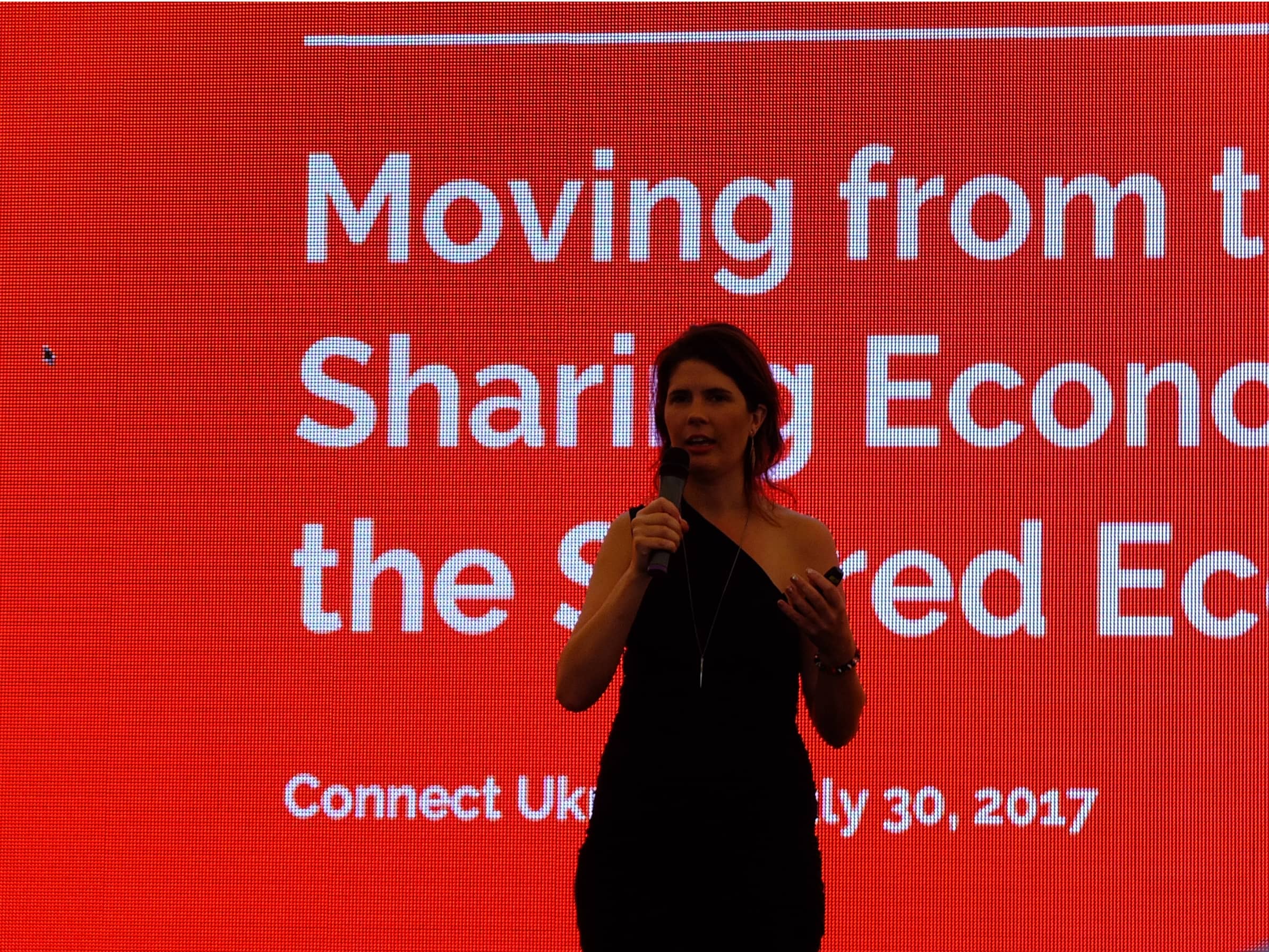 Chelsea Rustrum (US), sharing economy expert, Author of 'It's a Sharable Life'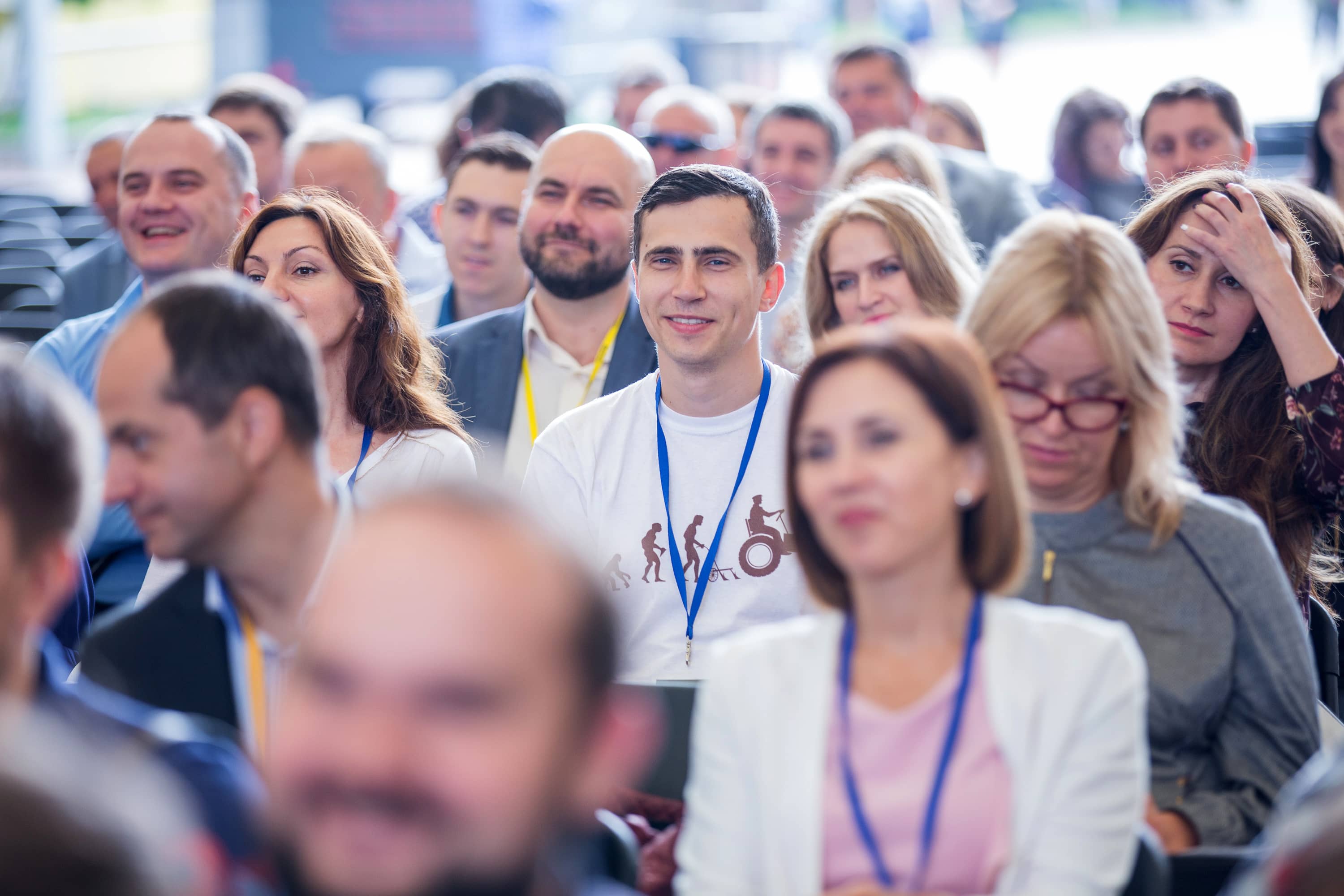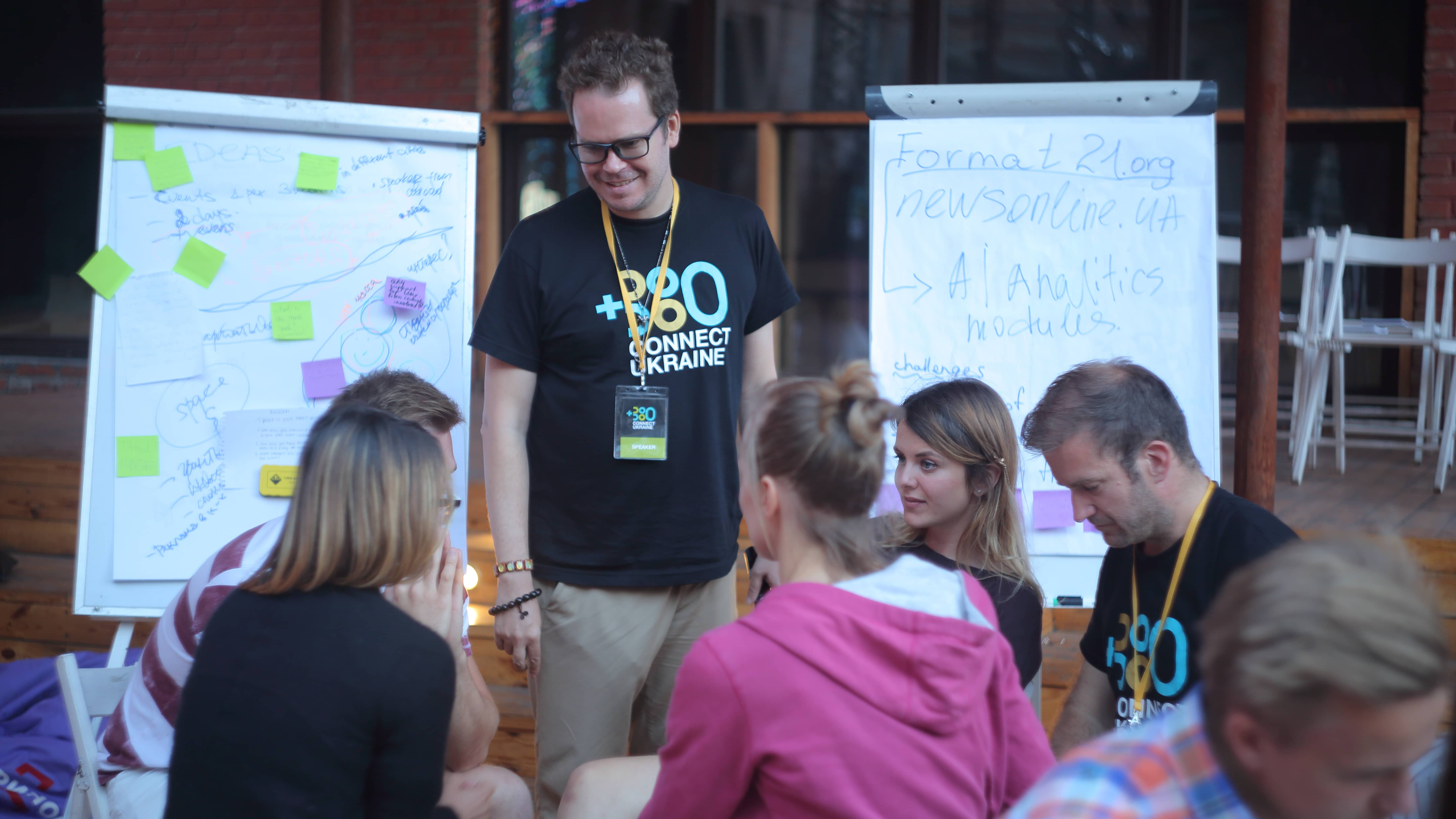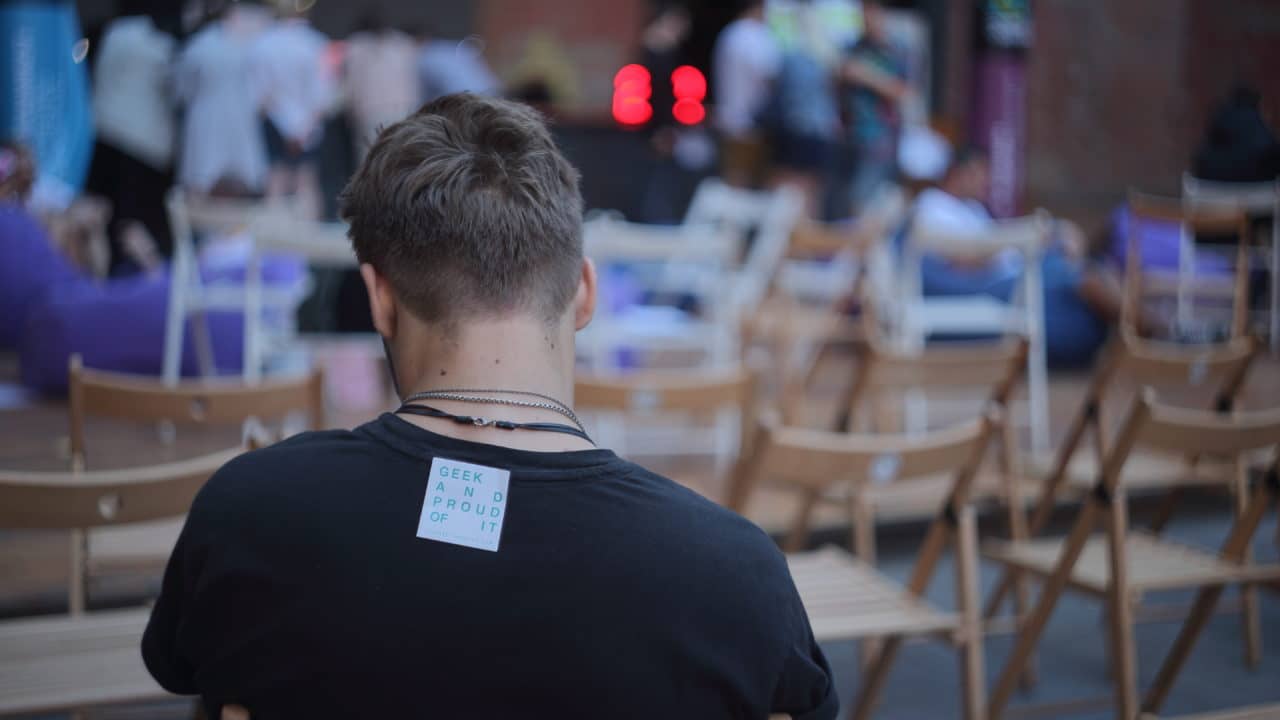 Co-creation session with David Passiak
Connect Ukraine Fest was organized by an international team of pros working in such fields as social entrepreneurship, co-creation, events, media, design, music, IT and game design, media and digital, NGO sector, startups and investment. Among the partners: Raiffeisen Bank, Startup Ukraine, Made In Ukraine, Bitcoin Nation, Emerging Future Institute, Eurotrips, Future Leaders (Norway). The Project's Co-Founders are Jorgen Bo (Norway) and Sophia Yushenko (Ukraine).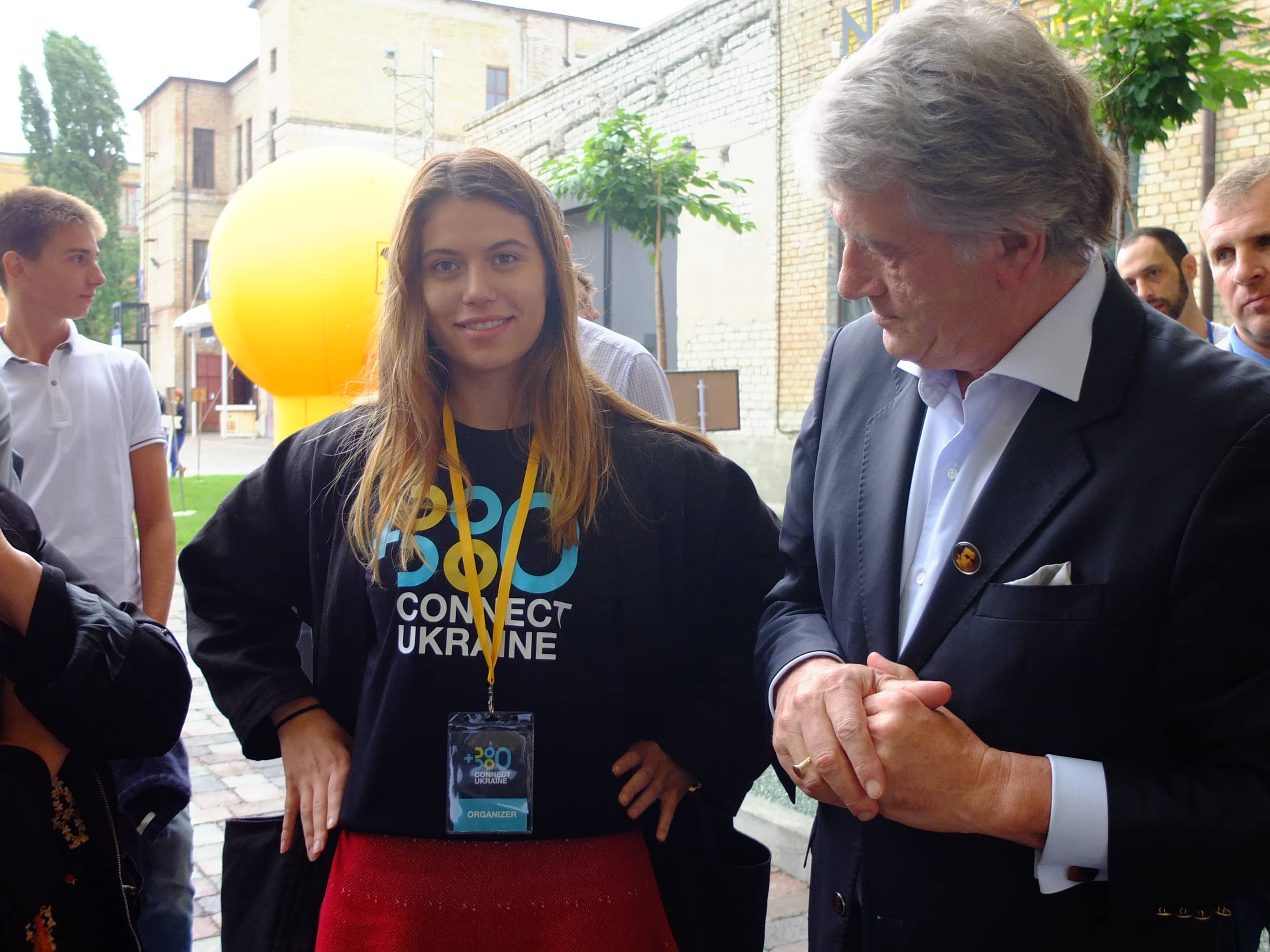 Sophia Yushenko, the festival's co-founder
Credits:
Jorgen Bo — co-founder; idea, international speakers booking
Sophia Yushenko — co-founder; program, hosting
David Passiak — conceptualizing
Alisa Goloshapova — executive producer: everything
Daria Demchenko — program coordinator
Natalie Grivnyak, Nataly Lutsenko – media coverage
Creative Beast — conceptualizing, design, copywriting
Ira Lyashenko — general assistance, translation
John Uke — digital issues, App.
Christopher Bertilsson — digital promotion
KEEN.ETHICS — web, front-end
Also Padraig Purcell, Paul White, Emmanuel Lowe, Idan Faccia, Daria Sipigina, Olesia Sheremeta,
Irina Branitskaya, Kristin Indreeide, Katherina Yushenko, Ruslan Spivak, Nathan McBride