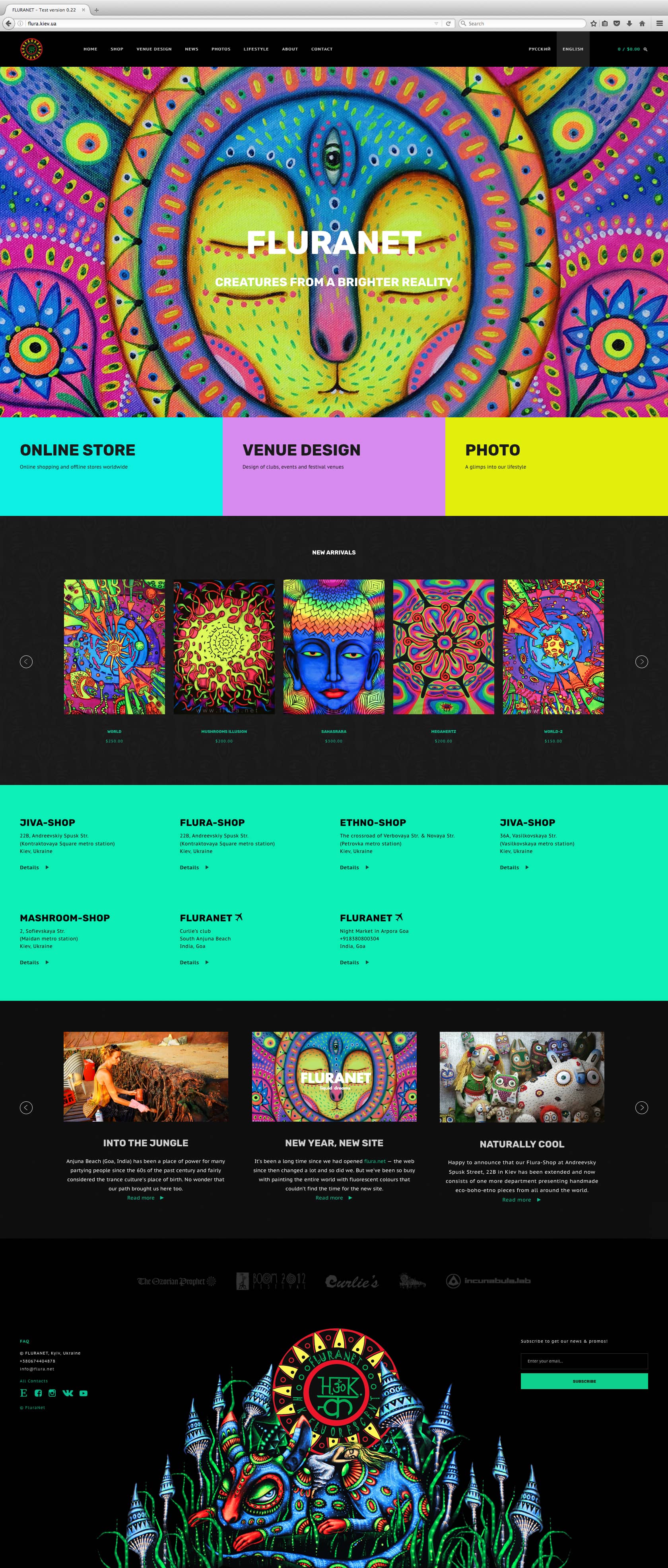 FLURANET
CREATURES FROM A BRIGHTER REALITY
The website for one of the biggest and oldest Ukrainian design lab FluraNet focused on handmade items, paintings, souvenirs, bijouterie and clothes in the psychedelic aesthetic. The task was to create a modernized and more convenient version of the old site that could be at the same time an effective marketing instrument, an online shop, a design portfolio and a sort of ideology and lifestyle platform.
The client insisted on sticking to the black-and-fluorescent palette—so we combined black and dark grey to make it more convenient, readable and contemporary. Considering the colorfulness of the content, the site's design is sort of 'minimalistic' and limited by the decorated page bottom and the slider, where we used recognizable and significant elements of FluraNet's paintings. Surrealistic psychodelic flora and fauna created by the artist and the Lab's co-founder Nita Kravets is presented through the slogan Creatures From A Brighter Reality, which is equally true for the artists and their creations.