TURN FALLING INTO DANCING
The motto of PLAN B 2017 'Turn Falling Into Flying' reflects the challenging situation when a 'plan A' fails and one must create a 'plan B'; an instance of failure and discouragement that—not easily, but with an extra effort and creativity—can be turned into a moment of triumph.
This video was meant to visualize the idea of turning failure into opportunity and the mix of education and entertainment, which the festival is about. It'd been shot during the event in Lviv in collaboration with The Scientific Library of the Ivan Franko University, Born2Dance Schooland the School of Academic and Contemporary Ballet. An academic choreographer and 38 children from ballet classes had prepared a hip hop performance just in a day, and turned this challenging shooting session into a greatest fun ever. The whole PLAN B team including the speaker Thorsten Storno was also involved. Noteworthy, that all the participants had met for the first time just on the set. The track belongs to the independent South African rap producer Titen The Moor who kindly authorized to use it.
TURN SHIT INTO THE REAL SHIT
This funny video that quickly got viral was mostly a fruit of improvising, shot at the day location a few days prior the festival with participation of the team. In an ironic way it visualizes the message 'Turn shit into the real shit' — the first word the crew wrongly put together is misspelled SHIT (in Russian). The music is produced by The Cruising espesially for PLAN B.
CHANGE THE GAME
For that video we locked a few local celebrities and opinion makers in the room and made them read sort-of-a rap about what to do when nothing is going your way. The music is produced by The Cruising espesially for PLAN B.
— When you thought you were a shark, but suddenly turned out to be a common fish thrown ashore — impotent, weak…
— When you thought you were an atlas holding the sky, but the sky fell on you with all its infinite weight, and you are like, 'what?'
— When you thought you were a superhero saving Gotham, but turned out to be the one who needs to be saved — from frustration, himself, or from something else…
— In short, when nothing is going your way, change the route.
— Perspective. Paradigm. Approach. Record. Game. Clothing. Orientation.
— Shock. Amaze. Break the pattern.
Do something what nobody expects from you. Even you do not expect from yourself.
— Do something bold.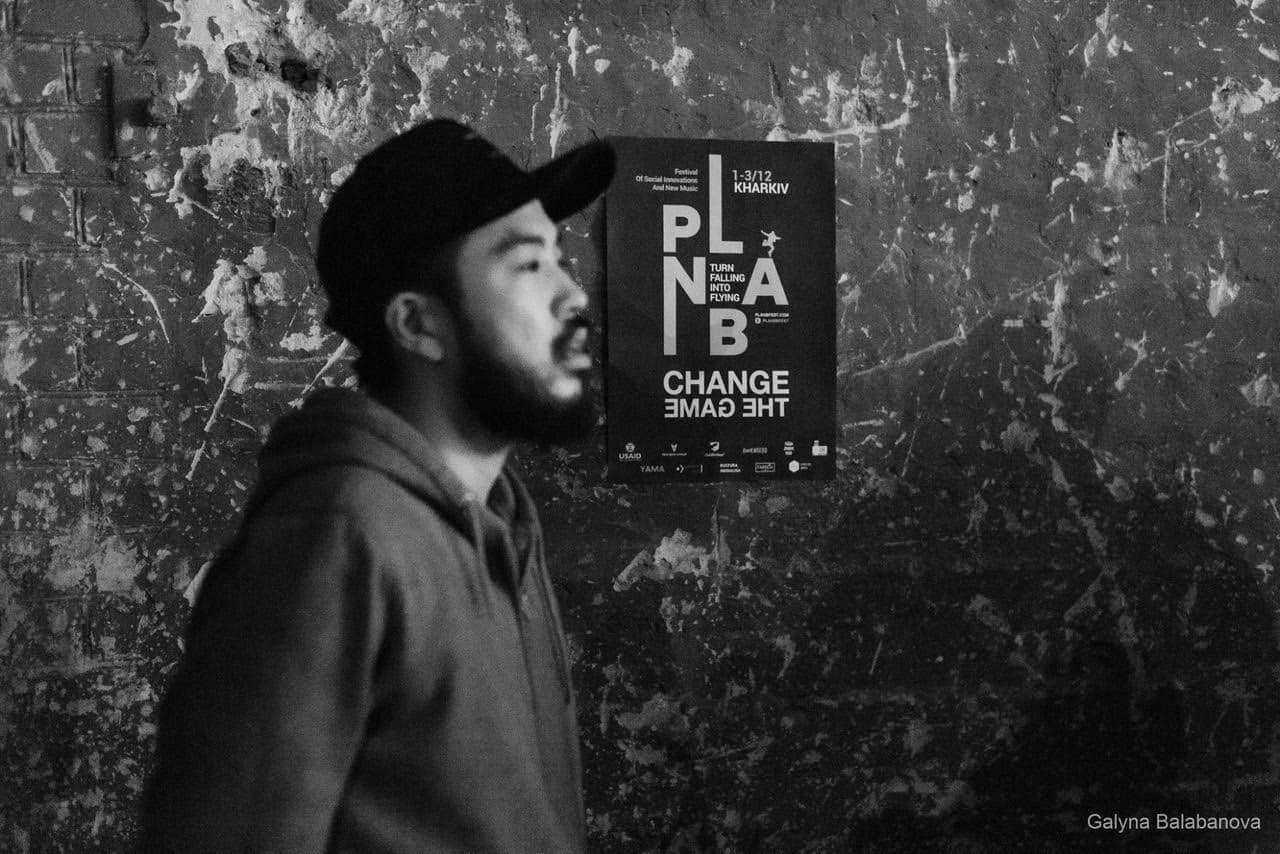 PLAN B 2017 Aftermovie
Credits
Fundrasing, managing, curating: Bojan Bosković, Rajko Bozić
Executive Director: Alina Khanbabaeva
Day Program: Rajko Bozić, Bojan Bosković, Alina Khanbabaeva,
Night program: Alina Khanbabaeva, Rajko Bozić, Bojan Bosković, Uroš Radenković, Bogdan Shushkanov, Vlad Burkun
Day Program Communications: Irina Dmitruk
Creative/ Marketing Director: Kto Nado / Creative Beast
Global PR: Irina Semenyuk
Local PR: Ekaterina Pereverzeva
Financial Directing: Sandra Vučetić, Viktoria Oleksienko
Production, Logistic: Kirill Orlov
Venue Production: Marko Stannković, Mladen Hvrvanović
Design: Mara Fauque / Creative Beast
Web administrating: Ivan Duldya / Creative Beast
Video production: Kto Nado / Creative Bast, Andrew Rewa
Volunteers management: Anastasia Abashina
Hosting Management: Maja Črnac, Ljubomir Leschuk
Photos: Irina Klychnikova, Galina Balabanova, Kto Nado