Developing a visual ID for another Kyiv Music Day 2020 music conference, we strived to find an image that would characterize this multi-format, hybrid event that combines most diverse aspects of the industry — media, sponsorship, celebrity marketing, production, ect. — touching on both deep and superficial levels, criticizing negative trends and proudly showcasing achievements and new names, simultaneously entertaining and raising serious public discussions. Ironically, nothing reflects this — and the Ukrainian showbiz itself — better than ​​a 'non-existent animal'.  A myth or a chimera, a dog with a horse's head and a peacock's tail — something consisting of elements borrowed from here and there, and lacking some parts at all, ones we only fancy and dream about. In addition, we looked for a bright spring-time solution matching the main orange hue the client requested for.
The Alebrije's image was a perfect solution to all these tasks. Alebrijes are brightly colored Mexican folk art sculptures of fantastical (fantasy/mythical) creatures, combining features of different exotic animals. The aesthetics of Mexican craft amazingly echoes Ukrainian ethnic elements, and vividness and playfulness of the creatures quite fits both the spring context and the ironic self-identification of the KMD brand.  
The idea was to use different characters in order to identify different streams of the event, which would provide a wide visual diversity within one style. 
The tagline we added communicates the idea. It follows the listing of the event's features and says 'Awards, Showcases, Conference AND DIFFERENT MYTHICAL CREATURES OF UKRAINIAN SHOWBIZ'. By mythical creatures we, of course, meant the legendary characters of Ukrainian showbiz and monsters of the industry participating in KMD 2020.
Due to the quarantine, the offline event had been postponed to October 2020 and partially implemented online in April, so the visual concept was implemented without any physical production.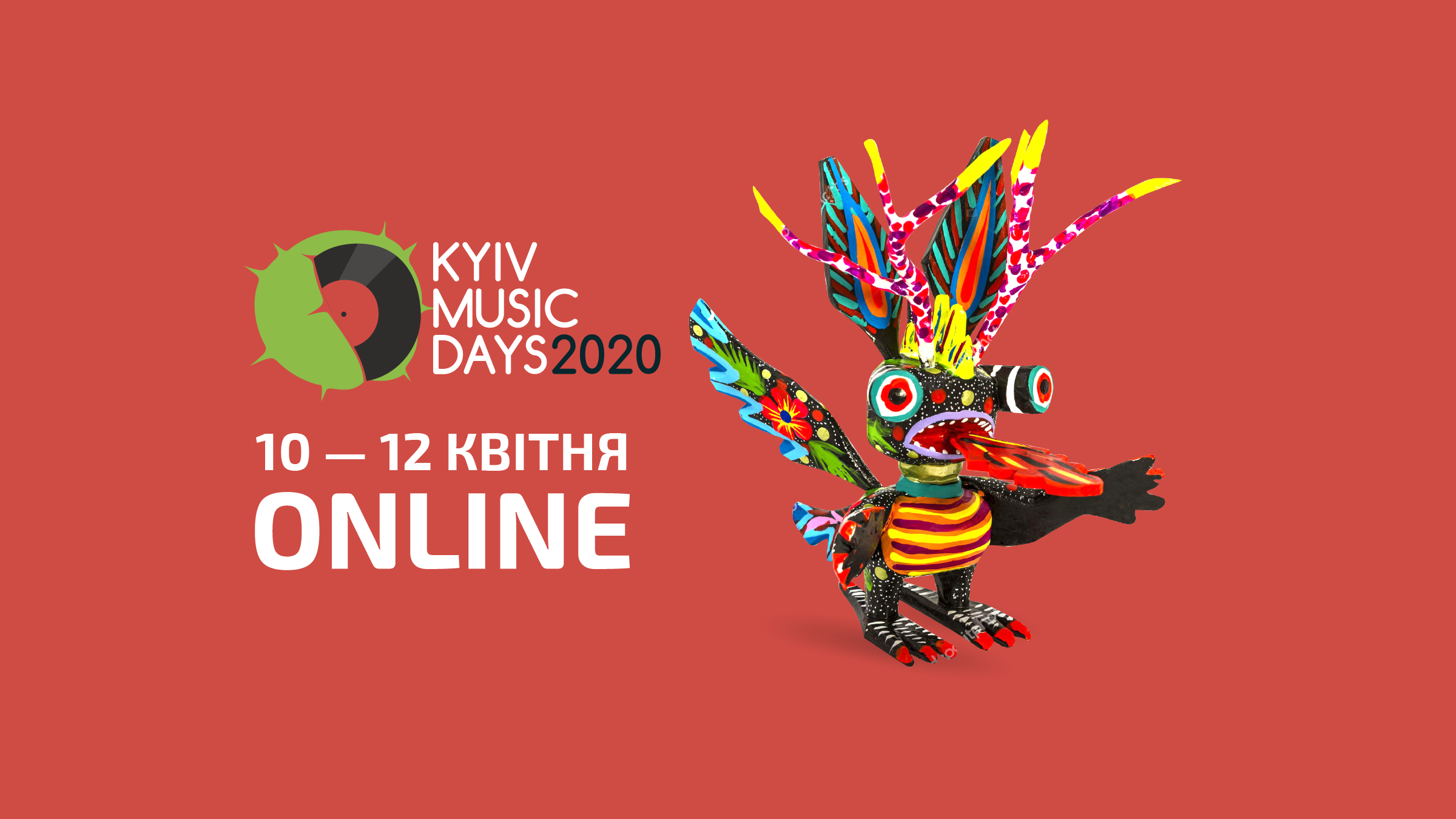 * Our mission was developing a concept and a main poster, meanwhile the rest was designed in da house.