Live On Mars was a subproject of The Kazantip Republic — a festival of live music within an electronic festival, a 4-5 night program taking place at a special live stage. During several years it had not just been giving the young talented bands from Russia and Ukraine a powerful boost, but also introducing to the audience interesting international names — such as Bonaparte (FR), The Monarchy (UK), NEOH (DE), Pony Pony Run Run (FR), Fuji Kureta (Turkey) and many others.
Life On Mars' brand ID was created in the line with the new logo of Kazantip Republic that also had undergone rebranding that year. The sphere composed of letters  L, O, N is topped with a tiny antenna hinting at a mars rover or a robot.
Stikers
The Mars territory
Live on Mars. August 14-18, 2011
Answering the eternal question 'Is there life on Mars?', the Kazantip Republic is intent on demonstrating the presence of this very life in one week of august, gathering the best live bands at Faberge dance floor. The whole idea is to give a try for the musicians who don't skulk behind state of the art technologies, but exploit them ably, realizing that nothing is better than to modulate the listeners' emotions live.
The Organizing Committee of 'Live on Mars' is interested in bands, duos, pop groups from all over the globe providing that they are aware of music harmony, sound derivation, synthesis and, what is more important, understand how to join all this elements and make them into a whole. People with analogue heart. Besides, VJs and video artists are also being invited to take part in the project for random/nonramdon collaboration with live bands. As such, The Organizing Committee of 'Live on Mars' accepts applications from bands interested in this experiment.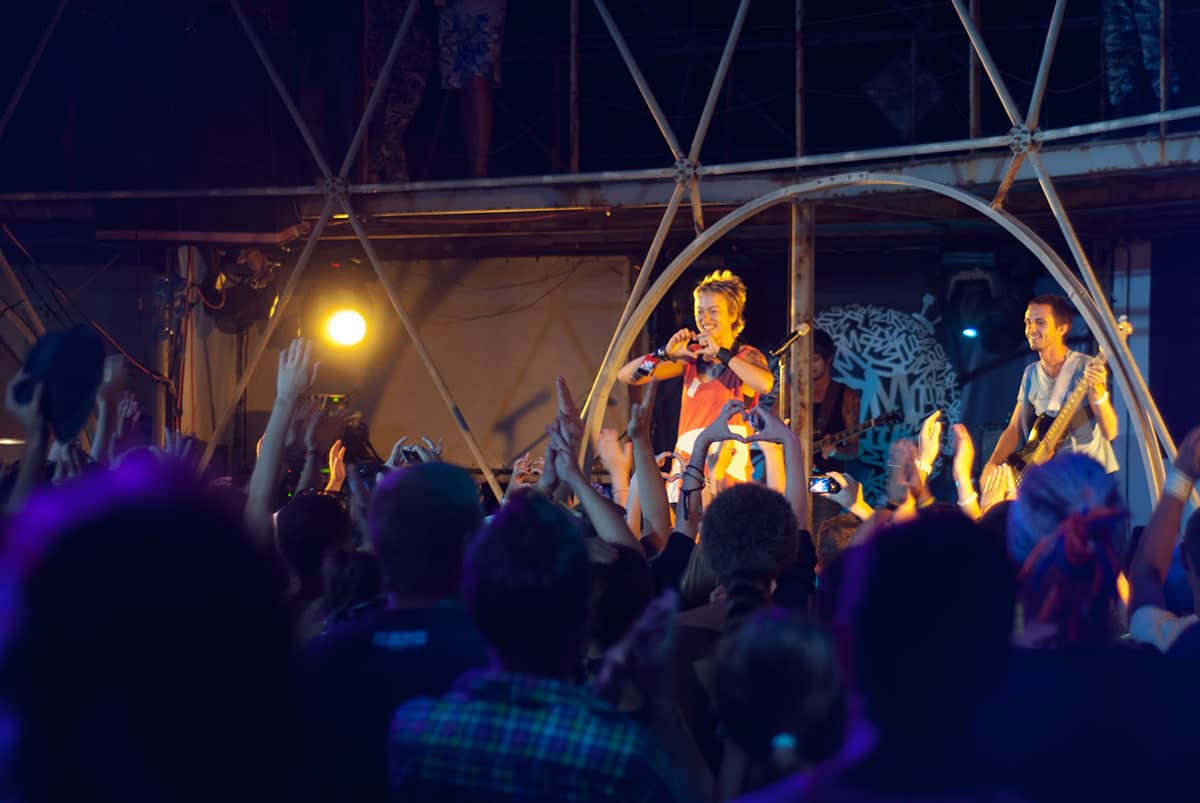 Credits:
Natasha Kto Nado — creative director, copywriting, pr and marketing communications
Andrew Kozelkov — sound & light equipment, technical conduct
Mara Fauque — art director, design
Andrew Goshva — global and local PR
Artem Harchenko — booking, management